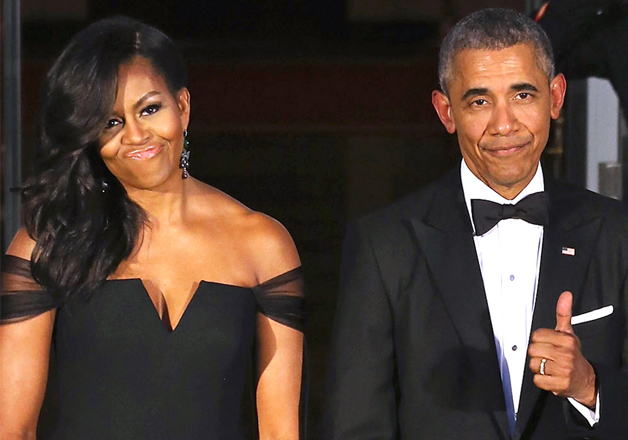 Outgoing US President Barack Obama has said that his wife and the current First Lady Michelle Obama will never run for the White House, despite a growing chant.
"Michelle will never run for office. She is as talented a person as I know. You can see the incredible resonance she has with the American people. But I joke that she's too sensible to want to be in politics," he said when asked about his wife possibility of entering politics. 
The social media has been abuzz for Michelle Obama to run for the 2020 Oval office, however, those close to her have uniformly expressed her disinterest.
The call for her to become a candidate in the 2020 race began soon after US President-elect Donald Trump clinched victory over Democrat Hillary Clinton on November 8.
In another similar reaction to a radio show, Obama had said, "Michelle does not have the patience or the inclination to actually be a candidate herself. That's one thing y'all can take to the bank."
During an event at the White House recently, Michelle Obama had chuckled when an audience member shouted, "Run for president!"
She just responded by saying, "Be quiet back there."
Michelle Obama, who will be 53 when she leaves the White House, is the first black first lady in American history. Her husband is 55.
A Harvard-educated lawyer, she will leave the White House on January 20 enjoying sky-high ratings - approved by 79 per cent of the American public, according to a recent Gallup survey. That makes her more popular than her husband, the first African American president of the United States.