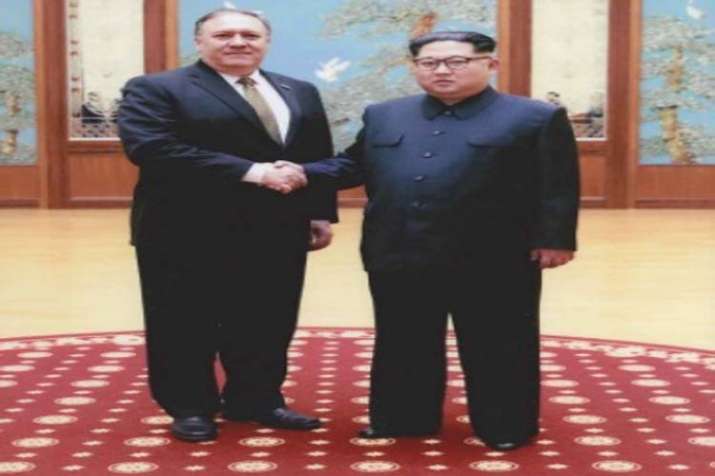 Hours after former CIA director Mike Pompeo sworn in as the 70th US Secretary of State, White House released photographs of his clandestine meeting with the Supreme Leader of North Korea Kim Jong-Un. The meeting had taken place earlier this month ahead of the much-anticipated meeting between US President Donald Trump and Kim Jong. 
White House Press secretary Sarah Huckabee Sanders tweeted out two photographs of Pompeo and Kim Jong-Un, firmly gripping each other's hand in an ornate room in an undisclosed location in North Korea.
Great to have Secretary Pompeo confirmed. He will do an excellent job helping @POTUS lead our efforts to denuclearize the Korean Peninsula. (photos from previously confirmed Easter weekend trip) pic.twitter.com/o4RNDKVmah

— Stephanie Grisham (@PressSec) April 26, 2018
​The meeting was seen by many as the beginning of diplomatic efforts to tone down the straining relations between the two warring nations.
Earlier on Thursday, US President Donald Trump said that three or four possible dates were considered for his landmark summit with Kim Jong-Un.