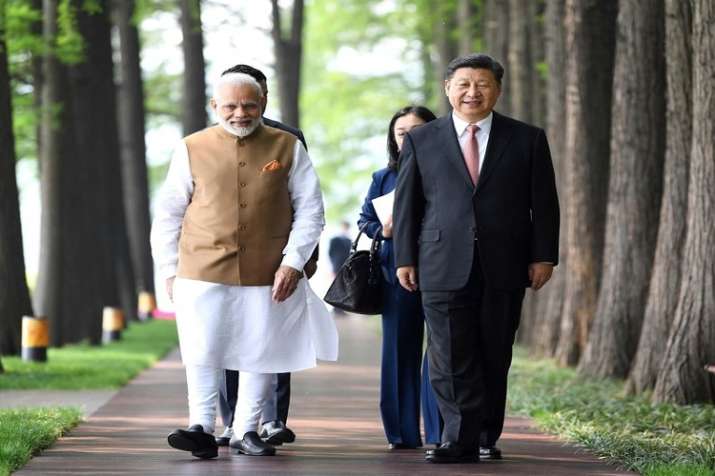 The White House has given its thumbs up to the two-day 'heart-to-heart' summit between PM Narendra Modi and Chinese President Xi Jinping which concluded on April 28.
Speaking to reporters at her daily news conference, White House Press Secretary Sarah Sanders said on Thursday that the Trump administration has had good relations with both India and China and wanted things to continue the same way in the future. "I certainly think it's always good when other leaders are getting along", said Sanders.
"And certainly, when we can cooperate, that's definitely a good thing. We have a great relationship with both countries and hope to continue to do so", Sanders added.
The two-day informal summit between Prime Minister Modi and President Xi were held in the central Chinese city of Wuhan on April 27 and 28. The meeting came at a time when the diplomatic ties between both the countries suffered a major setback owing to the 73-day-long Doklam standoff. During the meet, both the leaders exchanged views of solidifying the India-China relationship, cracking down on terrorism and issuing strategic guidance to their respective militaries to strengthen communications and build trust and understanding.
(With PTI inputs)