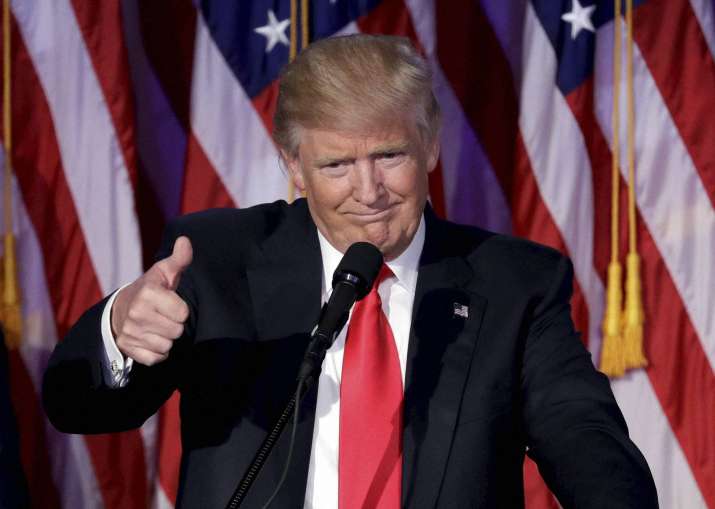 With the election of Donald Trump as the President of the United States, the Washington policy is expected to go through an overhaul if his election campaign is to be believed.  
But the impact of Trump Presidency is not limited to the North American nation; the ramifications will be felt across the world. 
Every country in the world is currently busy weighing in on the pros and cons of Donald Trump's election as the world's most powerful man.  
A major chunk of Indian-Americans supported Trump as his stance as a businessman and as a politician has been tough against the Islamic nation.  
Back in 2012, when Trump was still a businessman, he had demanded an apology from Pakistan for providing "sanctuary to Osama Bin Laden for 6 years." 
He had tweeted back in 2012, "When will Pakistan apologize to us for providing safe sanctuary to Osama Bin Laden for 6 years?! Some "ally." 
The President elect also seems to have a soft spot for India.  
Last month, at an event hosted by Republican Hindu Coalition (RHC), he had promised that India would have a friend in White House if he were to get elected President.  
An article published in Dawn.com elaborates on "What would a Trump presidency mean for Pakistan?" based on comments by people from all walks of life.  
Here's what some experts and commentators think. 
Former Pakistan President Pervez Musharraf hopes that Donald Trump will focus "keenly to bring peace and stability around the world and demonstrate deliberate leadership in resolving the conflicts in the Indo-Pakistan subcontinent." 
"We must trust and work together to crush terrorism and eliminate extremism from a position of strength. United States should not quit from Afghanistan; it's combat troop draw-down should be effect-related and not time-related," he said.  
Ammar Rashid, a researcher, teacher and political worker, said that Trump's victory will be an "enormous gift to a failing jihadist movement, that will have now have a renewed rallying cry." 
"If jihadi ideology has a source of sustenance, it is the image of the US as the evil anti-Muslim crusader. They will milk Trump's win dry," he added.  
Michael Kugelman, a senior associate for South Asia at the Woodrow Wilson International Centre for Scholars in Washington, DC, said that the relationshipo between US and Pakistan "could face some very trying times".  
"The US-Pakistan relationship was destined to be downgraded regardless of who won the election. But with Trump, the relationship could face some very trying times," he said.  
"Trump will have no patience for Pakistan's approach to terror. He is unlikely to support aid without conditions. At best, we could see a lot of tough love from Trump. At worst, we could see an increasingly tense relationship," he added.   
Kugelman said the US-Pakistan relationship won't collapse under Trump, but it could face unprecedented challenges. 
Farrukh Saleem, a columnist who writes for 'The News', finds hope in Trump's win and says it is "good for Pakistan" as rich and educated Pakistanis will come back to their motherland.