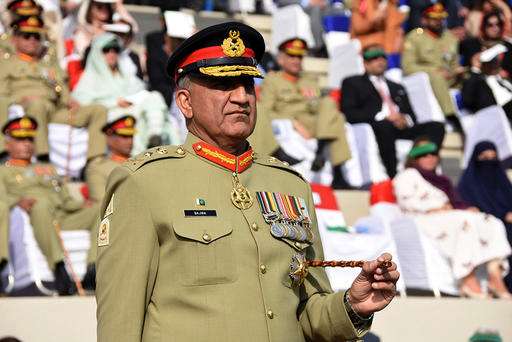 Pakistan's new army chief General Qamar Javed Bajwa has said that his country would continue the 'war on terror' till Pakistan is completely purged of terrorism.
According to a statement released by Inter Services Public Relations (ISPR), General Bajwa said that the war against terror will continue with focused approach to root out all threats, and move ahead to consolidate gains made so far by the country's armed forces.
 "War on terror to continue with focused approach to logical conclusion. Will move ahead of gains already made so far," Lt Gen  Asim Bajwa, Director-General of ISPR tweeted.
General Bajwa made these remarks while visiting the field formation at Corp Headquarters in Peshawar and North Wazirastan Agency on Wednesday.
The ISPR statement further added that Gen Bajwa was given a detailed briefing at the headquarters about the prevailing situation in Khyber-Pakhtunkhwa, FATA, and Malakand Division.