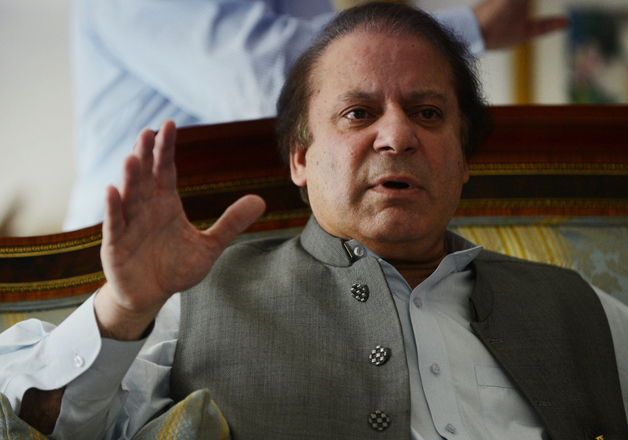 After his party PML-N swept the Assembly elections in Pakistan-occupied Kashmir, Pakistani Prime Minister Nawaz Sharif today said that he was waiting for the day when Kashmir will join the Islamic Republic.
"We are waiting for the day (when) Kashmir becomes (a part of) Pakistan," Prime Minister Nawaz Sharif said.
Sharif was addressing a public gathering on the occasion of his Pakistan Muslim League-Nawaz's win in Pakistan-occupied Kashmir on Thursday.
In his first public address following an open heart surgery earlier this year, Sharif urged Kashmiris "not to forget those in Kashmir who are sacrificing their lives for freedom".
The PML-N is set to form the next government in Pakistan-occupied Kashmir with the party bagging 31 out of 41 Assembly seats.
New Delhi accuses Islamabad of arming and training militants fighting to secede Jammu and Kashmir from India. Pakistan says it only provides moral and diplomatic backing to the separatist campaign.
(With IANS inputs)