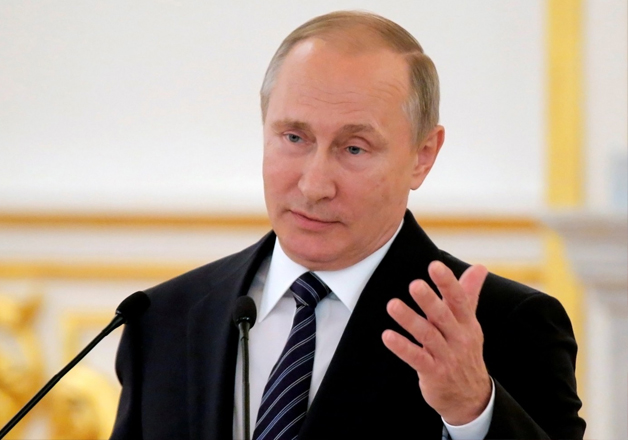 Russian President Vladimir Putin today congratulated US President elect Donald Trump for his victory in the presidential elections.
In a statement, Moscow said that 'it hopes to work with him (Trump) to improve relations'.
Putin "expressed hope for mutual work on bringing US-Russia relations out of their critical condition" and said that "building constructive dialogue" would be in the interest of both countries and the world community, the Kremlin statement said.
Russia was a hot topic in this presidential poll after Democrat's Hillary Clinton and US cyber-security experts allegations that Moscow-sponsored hackers of stealing troves of emails from top Democratic Party officials and staff members in her campaign. 
Russia was also accused of leaking the data to Wikileaks, which has published the information over the past several months.
Against all odds, polls, and projections, Republican leader Donald Trump claimed victory in the presidential election today. 
Trump edged past her in a see-saw battle which he clinched by winning 288 electoral college votes to Clinton's 215. To win the presidential election, a candidate needs 270 of the 538 electoral college votes.