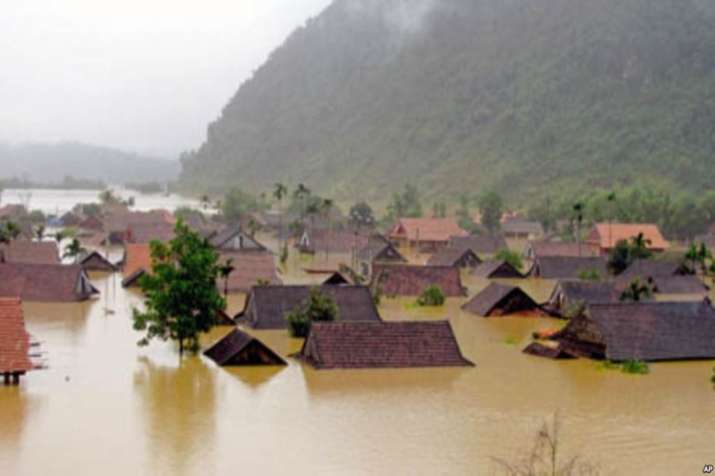 13 people lost their lives, while three others remained missing in flash floods and landslides following incessant rainfall in Vietnam's northern and central regions over the past few days, the country's Central Steering Committee for Natural Disaster Prevention and Control said on Monday.
Nine people were killed and three were reported missing in Central Thanh Hoa province in floods on Monday.
According to a local news agency, one person each from four northern provinces of Hoa Binh, Yen Bai, Son La and Lang Son was killed due to floods.
Floods and landslides in the country have thrown normal life out of gear with at least 364 houses destroyed. In addition, more than 6,523 hectares of rice and other crops have also been damaged due to flooding.
512 cattle and 56,367 fowls were killed amid flooding in Vietnam, while 963 hectares of aquaculture ponds, 620 meters of dykes and 6,174 meters of canals were damaged, said the committee.
According to Vietnam's Ministry of Agriculture and Rural Development, 153 people were killed or left missing in natural disasters including typhoons, floods and landslides.
Property loss of over 7,000 billion Vietnamese dong (304.3 million U.S. dollars) in the first eight months of this year has also been recorded, the ministry said.