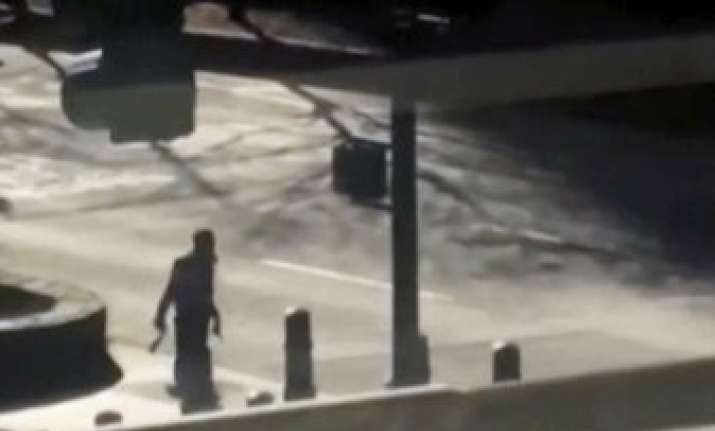 A video footage has surfaced where the suspect, who drove a truck down a bike lane in New York City, is seen walking down road holding fake guns.
A footage shot by an office clerk working in the 52-story 7 World Trade Center building also showed that all main streets around the usually bustling financial district had been vacated, with only police vehicles spotted moving or parking in the area.
According to reports, at 3.05 pm, a man driving a rented Home Depot pickup truck entered the West Side Highway bicycle path at Houston Street. The man reportedly began driving southbound, striking a number of pedestrians and bicyclists along the route.
At Chambers Street, the truck collided with a school bus, injuring two adults and two children, according to the police.
After the collision, the driver exited the vehicle, holding up a paintball gun and a pellet gun. He was shot by a uniformed police officer and was then sent to a hospital.
Meanwhile, witnesses have also described a chaotic scene of a white pickup truck hitting bicyclists on a path near the World Trade Center and then slamming into a school bus.
The suspect, 29-year-old Sayfullo Saipov said to be from Uzbekistan, was later shot in the stomach before being arrested.
New York City's mayor called the truck attack in Lower Manhattan, which left eight people dead, as "cowardly act of terror".
Mayor Bill de Blasio said the attack on a bike path near the World Trade Center "was an act of terror, and a particularly cowardly act of terror aimed at innocent civilians".