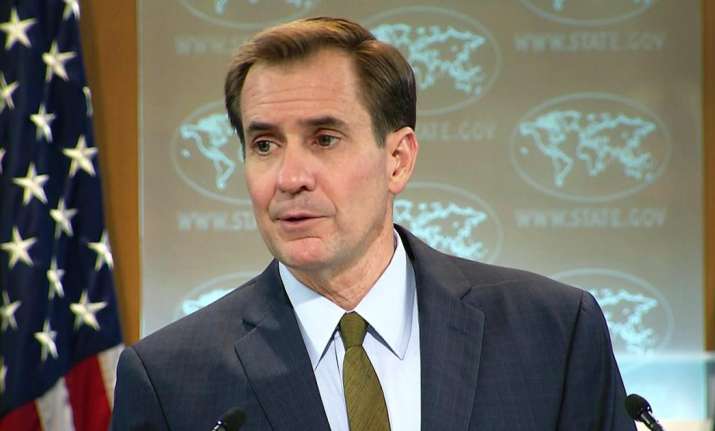 The United States has made it clear that Kashmir is a bilateral issue between India and Pakistan and that the two sides should discuss with each other to resolve the dispute.
"What we have said — nothing is changed about our view that we want to see India and Pakistan work this out bilaterally," State Department spokesman John Kirby yesterday told reporters when asked about Pakistan's attempt to raise the Kashmir issue at international forums.
Kirby's statement becomes significant in view of the fact that Pakistan Prime Minister Nawaz Sharif yesterday said that would 'forcefully' raise the Kashmir issue at the UN General Assembly next week. 
Nawaz Sharif said this after meeting the PoK based Hurriyat leaders ahead of his UNGA speech.
The Pakistani Prime Minister  has appointed more than 20 special envoys on Kashmir who are travelling across the world, including the United States.
When asked how he viewed Pakistan's effort to raise the issue on international forums, Kirby said, "That's for them to speak to.
(With PTI inputs)