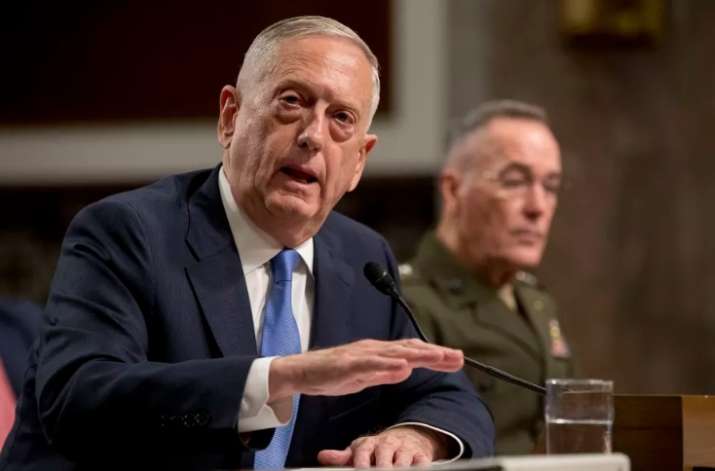 The United States on Tuesday said that it will end its suspension of military drills on the Korean peninsula. Addressing the reporters, US Defence Secretary James Mattis said; "We took the step to suspend several of the largest military exercises as a good faith measure. We have no plans to suspend anymore".
Mattis, however, did not give any indication on when would the drills resume. "We are going to see how the negotiations go, and then we will calculate the future, how we go forward," he said.
Earlier in June following President Trump's historic summit with North Korean supremo Kim Jong Un in Singapore, the United States said that would suspend "select" exercises with South Korea, including the large-scale Ulchi Freedom Guardian exercises slated for August, making good on a Trump summit pledge.
US and South Korean forces have been training together for years, and routinely rehearse everything from beach landings to an invasion from the North, or even "decapitation" strikes targeting the North Korean regime.