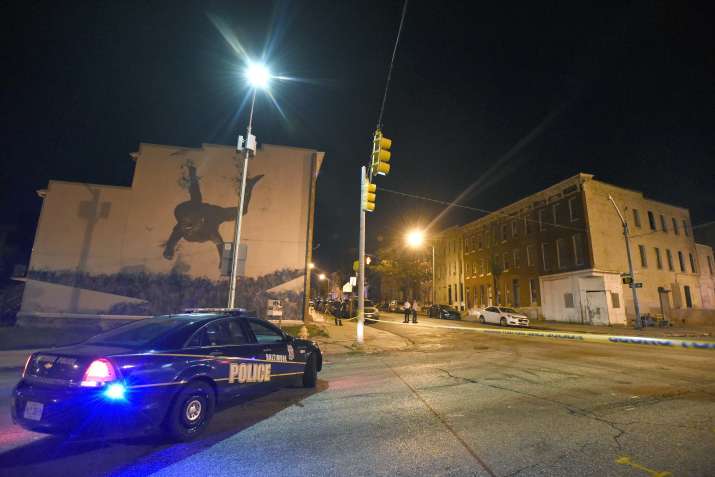 Eight persons including a three-year-old girl were injured in a shooting on a street in US' Baltimore city on Saturday night, with three armed suspects at large, police said.
The shooting took place at around 8.30 p.m. (local time) in Preston Street and the three suspects - one armed with a shotgun and the other two with handguns - fled on foot after the attack, the Baltimore Sun reported.
Police Commissioner Kevin Davis said none of the injuries were life-threatening.
The suspects approached a group of people gathered in front of a house and opened fire. A father and his 3-year-old daughter who were nearby were struck as well, Davis said.
Davis, who went to the scene, said the shooting was a premeditated act of retaliatory violence in response to a Labor Day weekend shooting in which a man was fatally shot and two women were wounded, one of them pregnant. He did not immediately explain how investigators believed the shootings were linked.
Davis said the victims could have recognized the gunmen but authorities haven't immediately been able to identify the suspects and were still searching for them hours afterward.
According to the commissioner, one of the armed men emerged from an alley and two others ran down the street, stopping just short of the victims before they opened fire. He added that the 3-year-old girl and her father were standing a slight distance away from the others and that the child was not an intended target.
Authorities have said one of the attackers had a shotgun and the other two had handguns.
Davis said that in addition to the girl, one of the victims was a woman and the rest were men. The adults ranged in age from 26 to 39.
The shooting comes a day after a man opened fire at a Washington mall, killing four. The suspect, 20-year-old Arcan Cetin of Oak Harbor, was apprehended by the police today.