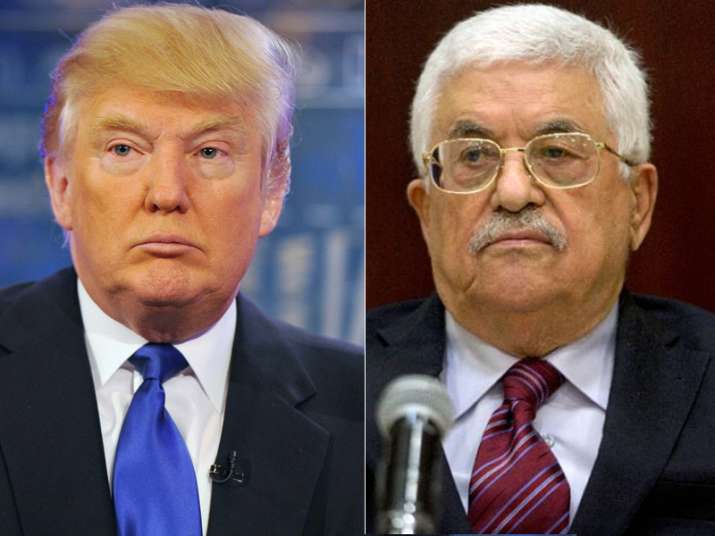 US President Donald Trump will host his Palestinian counterpart Mahmud Abbas at the White House on May 3 for talks on efforts to revive the peace process in the region.
According to White House Press Secretary Sean Spicer, the two leaders use the visit to reaffirm the commitment of both the United States and Palestinian leadership to pursuing and ultimately concluding a conflict-ending settlement between the Palestinians and Israel.
"I'd like to note the President will welcome Palestinian President Abbas for a visit to Washington on May 3," Spicer told reporters here yesterday. 
This would be the first meeting between the two leaders. 
In February President Trump had hosted Israeli Prime Minister Benjamin Netanyahu at the White House. During a joint press conference, Trump had asked for Israeli settlements to be temporarily halted. 
"I'd like you to hold back on settlements for a little bit. Our administration is committed to working with Israel and our common allies in the region toward greater security and stability. That includes working toward a peace agreement between Israel and the Palestinians," Trump had said.
"With his (Netanyahu's) visit, the White House reaffirms the unbreakable bond with our cherished ally Israel. The partnership of our two countries build on shared values has advanced the cause of human freedom, dignity and peace. These are the building blocks of Democracy," he continued.
On the campaign trail, Trump had also promised to move the US Embassy in Tel Aviv to Jerusalem.