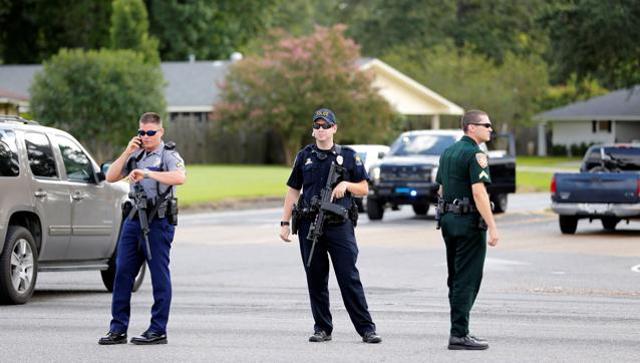 Washington: Three US police officers were today shot dead in Baton Rouge, Louisiana, said media reports.
At least seven officers were shot and have been rushed to a hospital.
"Several officers were struck by gunfire," Don Coppola, Baton Rouge police spokesman told a local television station.
"The scene, we feel now, is contained," he said.
"There are three they are describing as very seriously ill," Kip Holden, Baton Rouge Mayor told the station. More details are awaited by the authorities.
In a video footage aired by the station, the police officials could be seen responding to the scene. Also, multiple shots could be heard in the video.
As per the local media, the shooting was carried out by a lone gunman carrying an assault rifle.