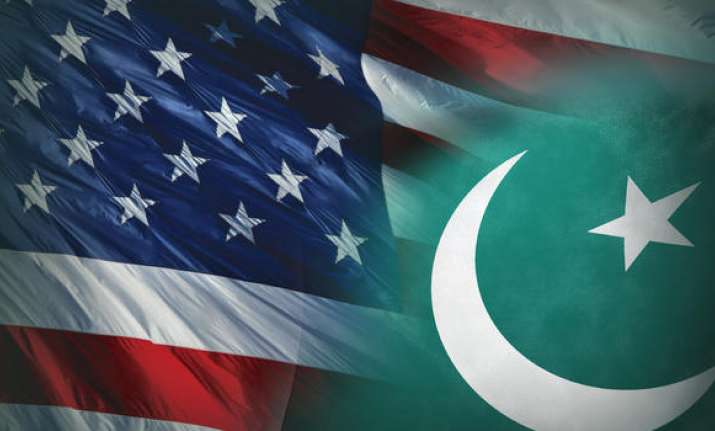 Pakistan government on Monday reminded United States of its contribution towards war on terror, after Donald Trump withdrew all support in response to Islamabad's continuous support to terror outfits like Lashkar-e-Taiba. 
In a strong worded reaction to US accusations and allegations the Pakistan Army spokesman, Major General Asif Ghafoor asserted that aid Pakistan received from the US was "reimbursement for support Islamabad gave to the coalition for its fight against Al Qaeda". 
Pakistan's Minister of State for Information & Broadcasting said that US should not put blames for its failure in Afghanistan on Pakistan. "Pakistan has rendered unmatched sacrifices in the war against terrorism and there is no ambiguity about it," he said. 
The reaction came after Pakistan convened a high-profile meeting in the aftermath of Trump tweet. 
In a scathing attack, Trump accused Pakistan of giving nothing to the US but "lies and deceit" in return for USD 33 billion aid and said Islamabad has provided "safe haven" to terrorists. 
"The United States has foolishly given Pakistan more than 33 billion dollars in aid over the last 15 years, and they have given us nothing but lies & deceit, thinking of our leaders as fools," Trump said in a strongly worded tweet.  "They give safe haven to the terrorists we hunt in Afghanistan, with little help. No more!" Trump said in his first tweet of the year. 
Following the tweet, the Pakistan top brass met at Prime Minister's residence. Soon after, the Securities and Exchange Commission of Pakistan (SECP) issued a notification prohibiting the collection of donations by the JuD, the front organisation of banned outfit Lashkar- e-Taiba, as well as several other such organisations named in a list of banned outfits by the UN Security Council.
The Pakistan government also banned companies and individuals from making donations to Jamaat-ud-Dawa (JuD) and its affiliated organisations, reports said. 
Although it was immediately not clear if the decision to ban Saeed's charities was taken in the meeting or was already pending announcement. 
In response to Trump tweet, Pakistan's foreign Office warned against the malicious campaign being used to trivialize Pakistan's achievements in the war against terrorism. The foreign office said allies do not put each other on notice. 
The country's defence minister said that as an anti-terror ally Pakistan has given a free hand to the United States, including "land and air communication, military bases and intel cooperation that decimated Al-Qaeda over last 16 years, but they have given us nothing but invective and mistrust. They overlook cross-border safe havens of terrorists who murder Pakistanis," he said.