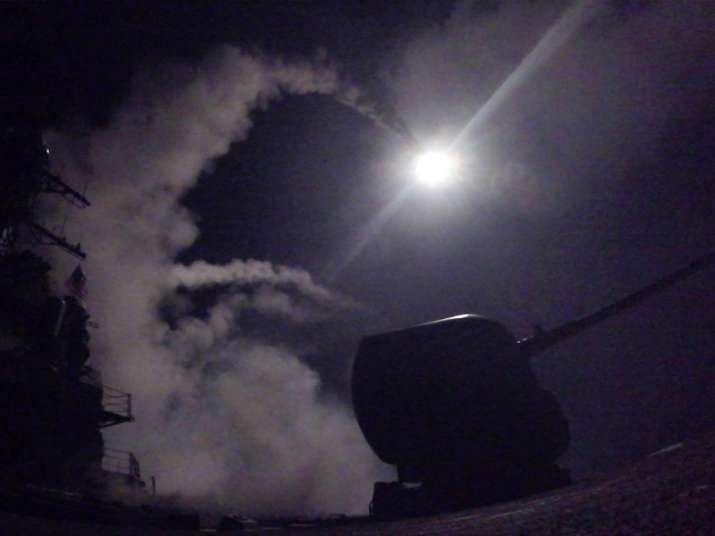 The missile strikes against a Syrian airbase, from where a deadly chemical weapons attack was launched earlier this week, has claimed the lives of four soldiers and six civilians.
"An air commodore was among the four soldiers killed," the Syrian Observatory for Human Rights said. 
"The airbase was almost completely destroyed -- the runway, the fuel tanks and the air defences were all blown to pieces," the Britain-based monitoring group added. 
There were Sukhoi-22, Sukhoi-24 and MiG-23 fighter aircraft on the ground.
According to the Associated Press, Syrian military has claimed that six civilians were also killed in the strikes.
Last night, the US launched 59 cruise missiles into Syria in the first direct military attack by the country on President Bashar al-Assad's regime since the civil war began.
The strike came in response to a chemical weapons attack that struck a town in northern Syria. The US fired the Tomahawk missiles at the Shayrat air base in the Syrian city of Homs.
A US defence official said that the strike was targeted on runway, aircraft and fuel points. The missiles were launched from warships in the Eastern Mediterranean.