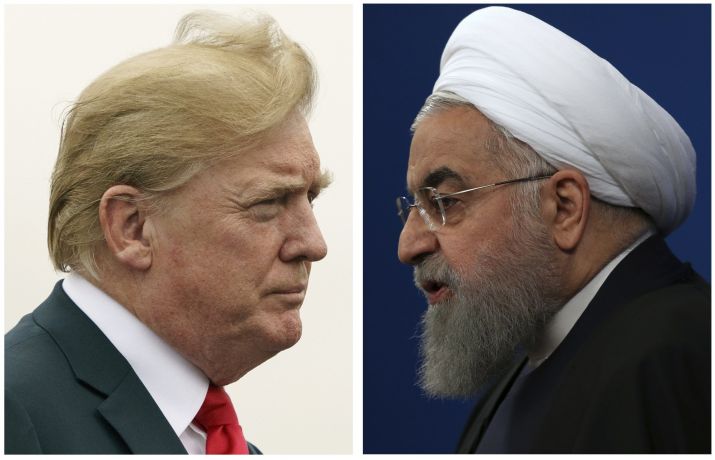 The US sanctions targeting the  Iranian oil and financial  sectors came to effect on Monday. The measures are the concrete result of President Donald Trump's decision to withdraw from the 2015 multi-nation nuclear deal signed with Tehran signed during the tenure of former President Barack Obama.
The sanctions are likely to affect companies mainly from the third world countries doing business with Iran. They could also upset the world oil markets, even though the US has granted temporary waivers to eight jurisdictions to continue importing Iranian oil.
Even though no official announcement regarding this has been made, Turkey's energy minister said his country had been given an exemption. India, South Korea, Japan and Iraq are among other US allies that experts expect to benefit. China is also expected to be a beneficiary. The list will be announced on Monday.
Replying to a question about the commitment from India and China on zero-purchase from Iran, US Secretary of State, Mike Pompeo on Sunday said; "Watch as we've already taken more crude oil off the market than any time in previous history. Watch the efforts that President Trump's policies have achieved. We've done all of this, too, while making sure that American consumers don't suffer".
"I am very confident that the sanctions that will be re-imposed this Monday, not only the crude oil sanctions, that the financial sanctions that are being put in place by the Treasury Department and over 600 designations of individuals and companies in Iran will have the intended effect to alter the Iranian regime's behaviour. That's our expectation. It's the reason for President Trump's policy," he asserted.
India, which is the second biggest purchaser of Iranian oil after China, is willing to restrict its monthly purchase to 1.25 million tonnes or 15 million tonnes in a year (300,000 barrels per day), down from 22.6 million tonnes (452,000 barrels per day) bought in 2017-18 financial year, sources in New Delhi had said.
Earlier on Saturday, Union Oil Minister Dharmendra Pradhan said that the US administration's decison to let India keep buying il from Iran after reimposition of sanctions on the Persian Gulf nation is a reassertion that interests of consuming nations can not be ignored.
Praising Prime Minister Narendra Modi for his constant negotiation, Pradhan said, "Hon'ble Prime Minister's forceful campaign has been that you can't ignore interests of consuming countries. Understanding geo-political situation, India has been able to get its way. The US has given waiver to some countries including India".
Meanwhile, Iran's President Hassan Rouhani on Monday said that the Islamic republic "will proudly bypass sanctions" by the United States that took effect on Monday targeting the country's oil and financial sectors.
"I announce that we will proudly bypass your illegal, unjust sanctions because it's against international regulations," Rouhani said in a televised speech.
Earlier in the day President Trump said that his administration has issued the strongest sanctions ever  on the Middle East country.
Addressing reporters outside the White House, Trump said; "The Iran sanctions are very strong. We'll see what happens in Iran post the sanctions. But they are not doing well. It's a big difference since I have been in office".
He added; "when I came to office, if you go a day before, it looked like Iran would take over the Middle East. And now nobody is talking about that. Iran sanctions will go into effect and they are the strongest sanctions that our country has ever issued".
Meanwhile, US Secretary of State Mike Pompeo on Sunday said that sanctions from the US will be reimposed from Monday. He added that the 'terror regime' in Tehran must change its ways.
Iran's supreme leader Ayatollah Ali Khamenei denounced the measures on Saturday, saying Trump had "disgraced" US prestige and would be the ultimate loser in the long-running quarrel between the countries.
World oil markets were on alert, nervously set to gauge the consequences of the sanctions.
The US stance has already inflicted serious pain on Iranians, with the country's currency, the rial, losing more than two thirds of its value since May.
Iranian oil exports have fallen by about a million barrels a day in that time, though India and China have continued to purchase it. Most Europeans, as well as Japan and South Korea, have stopped.
Trump has long argued that the 2015 nuclear deal is badly flawed, in part because its provisions would expire in 10 to 15 years and partly because it does not adequately constrain Iran's destabilising behaviour in the region.
His decision was widely criticised abroad and by Democrats at home, who said that while imperfect, the pact had placed the Iranian nuclear programme under the tightest scrutiny ever.