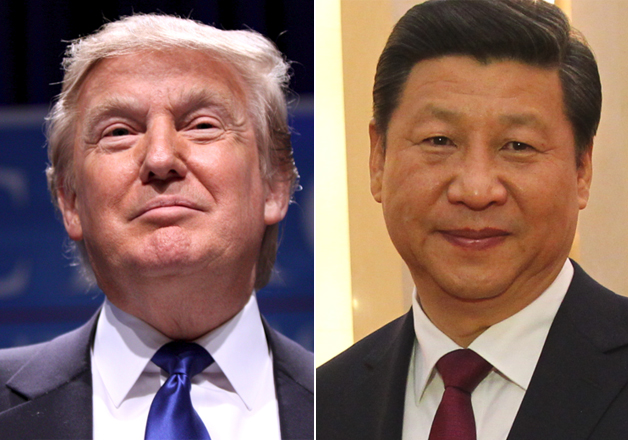 Days after questioning the decades-old 'One China' policy that riled the East Asian country, US President Donald Trump has written a letter to his Chinese counterpart Xi Jinping saying that 'Washington and Beijing should work together towards building 'constructive relations' that will benefits both the countries'.
Trump wrote to President Xi in response to his congratulatory letter after he was sworn-in as the US President on January 20. 
"President Donald J Trump today provided a letter to President Xi Jinping of China, thanking President Xi for his congratulatory letter on the occasion of President Trump's inauguration and wishing the Chinese people a happy Lantern Festival and prosperous Year of the Rooster," White House Press Secretary Sean Spicer said. 
"President Trump stated that he looks forward to working with President Xi to develop a constructive relationship that benefits both the United States and China," Spicer said in a statement. 
After becoming the US President, Trump has spoken with nearly two dozen world leaders, including Prime Minister Narendra Modi. British Prime Minister Theresa May was the first world leader to have met him in the Oval Office. 
Later this week, Trump would be hosting Japanese Prime Minister Shinzo Abe at the White House. Israeli Prime Minister Benjamin Netanyahu is also scheduled to meet him at the White House. 
Trump, after his election, had stated that the 'One-China' policy on Taiwan is up for negotiation and that he is not fully committed to it. 
China had hit back saying the 'One-China' policy which stipulates that Taiwan is part of Chinese mainland is "non-negotiable". China regards Taiwan as a breakaway province and insists on all countries having bilateral ties with it to abide by the 'One-China' policy
With PTI Inputs