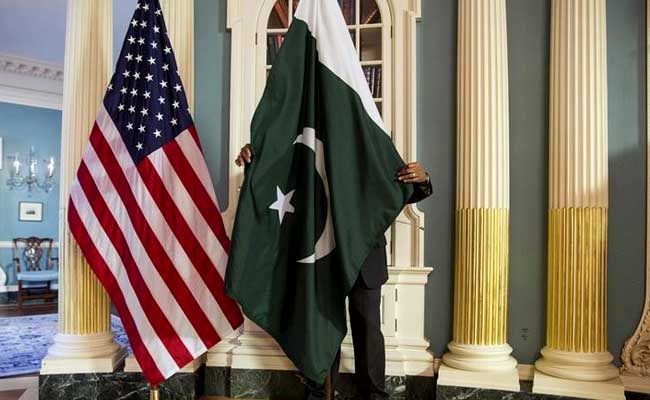 Reflecting dissatisfaction with Pakistan's inaction against terror networks, the United States has suspended its USD 255 million military aid to Islamabad for now, the White House has confirmed.
"The United States does not plan to spend the USD 255 million in FY 2016 in Foreign Military Financing for Pakistan at this time," a senior administration official said.
"The president has made clear the US expects Pakistan to take decisive action against terrorists and militants on its soil, and that Pakistan's actions in support of the South Asia Strategy will ultimately determine the trajectory of our relationship, including future security assistance," he said. The US administration continues to review Pakistan's level of cooperation, the official said. 
ALSO READ | US foolishly gave Pakistan $33bn as aid in last 15 years, Pak gave us nothing but lies and deceit: Donald Trump
The development comes on the same day when US President Donald Trump accused Pakistan of giving nothing to the US but "lies and deceit" and providing "safe haven" to terrorists in return for USD 33 billion aid over the last 15 years. "They give safe haven to the terrorists we hunt in Afghanistan, with little help. No more!" Trump said, clearly indicating that Pakistan would no longer receive any security aid from the US till the time it sees a change in behaviour from them in fight against terrorism. 
The United States has foolishly given Pakistan more than 33 billion dollars in aid over the last 15 years, and they have given us nothing but lies & deceit, thinking of our leaders as fools. They give safe haven to the terrorists we hunt in Afghanistan, with little help. No more!

— Donald J. Trump (@realDonaldTrump) January 1, 2018
Pakistan govt tries to remind US of its contribution in war against terror in Afghanistan
The Pakistan government on Monday reminded United States of its contribution towards war on terror after US president Donald Trump withdrew all support in response to Islamabad's continues support to terror outfits like Lashkar-e-Taiba. 
In a strong-worded reaction to US accusations and allegations, Pakistan Army spokesperson Major General Asif Ghafoor asserted that aid Pakistan received from the US was "reimbursement for support Islamabad gave to the coalition for its fight against Al Qaeda". 
Pakistan's Minister of State for Information and Broadcasting said that US should not put blames for its failure in Afghanistan on Pakistan. "Pakistan has rendered unmatched sacrifices in the war against terrorism and there is no ambiguity about it," he said. 
The Pakistani Defence Ministry also fired back by saying that it has got "nothing but invective and mistrust" for all the actions it took in support of America's war against terrorism. "Pak as anti-terror ally has given free to US: land & air communication, military bases & intel cooperation that decimated Al-Qaeda over last 16yrs, but they have given us nothing but invective & mistrust. They overlook cross-border safe havens of terrorists who murder Pakistanis," the Pakistan Defence Ministry said in a tweet. 
Meanwhile, the Pakistan Foreign Office has summoned US Ambassador to Pakistan David Hale and lodged its protest against the US President's tweet wherein he accused Pakistan of "lies and deceit", the media reported.