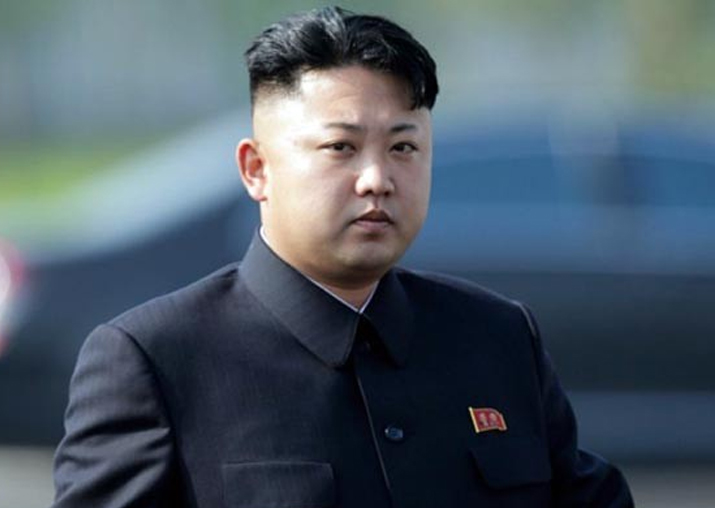 The Trump administration slapped sanctions today on North Korean financial and business networks in China and Russia as it pushed to cut off revenues for the increasingly isolated nation's nuclear and missile programs. 
The Treasury Department's Office of Foreign Assets Control also targeted five North Korean shipping companies and six of its vessels. That's part of an intensified effort by Washington to interdict ships that help the North evade sanctions. 
The sanctions have been tightened significantly in the past year as Kim Jong Un's government accelerates toward perfecting a nuclear weapon that can threaten the US mainland. 
While Beijing and Moscow have supported UN restrictions, they bristle at Washington imposing unilateral sanctions to bolster the pressure campaign. 
The intensification of the US-led campaign is a counterpoint to a thaw in relations between North and South Korea revolving around the North's participation in next month's Winter Olympics being hosted by the South. That has eased tensions on the divided peninsula, but the North shows no sign it's willing to negotiate over its nuclear program. 
"The US government is targeting illicit actors in China, Russia, and elsewhere who are working on behalf of North Korean financial networks, and calling for their expulsion from the territories where they reside," Treasury Secretary Steve Mnuchin said in a statement. Americans are barred from dealing with those who are designated. 
Among those blacklisted were 10 representatives in China and Russia of the Korea Ryonbong General Corporation, which is already designated by the United States and the United Nations and is said to support the North's defense industry. 
The Treasury Department said the company's procurements also probably support North Korea's chemical weapons program. 
Half of the individuals are located in the Chinese cities of Dandong, Ji'an, Linjiang and Tumen near the China-North Korea border. Others are based in Russia and Abkhazia, a breakaway province of Georgia. They include, Kim Ho Kyu, said to be a Ryonbong representative and North Korean vice consul in Nakhodka, Russia. 
The Treasury Department also designated five individuals it said were linked to North Korean financial networks, and pointedly highlighted that several of them held accounts at Chinese banks. 
North Korea conducts most of its trade through its northern neighbor China, and is believed to rely on banks and companies in that country to connect with the international financial system. 
The department added to its blacklist two China-based companies, Beijing Chengxing Trading Co Ltd and Dandong Jinxiang Trade Co., Ltd. It said that between 2013 and 2017, the two companies cumulatively exported over USD 68 million worth of goods to North Korea and imported more than USD 19 millions of goods from North Korea. 
Also designated were North Korea's ministry responsible for crude oil and Hana Electronics JVC, one of North Korea's only electronics companies.