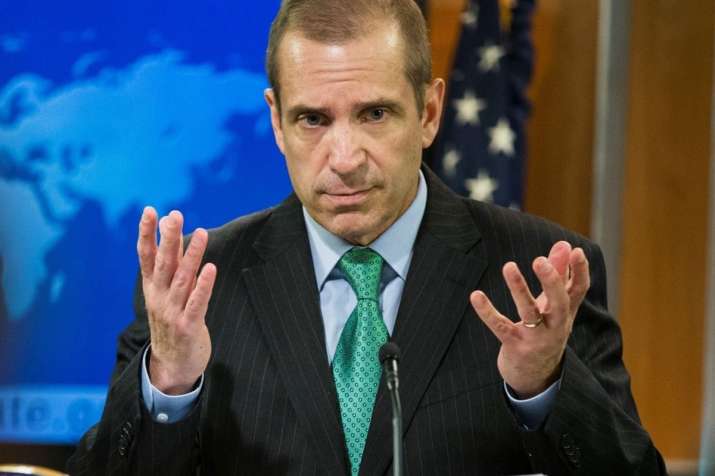 The United States has asked both India and Pakistan to sign and ratify the Comprehensive Nuclear-Test-Ban Treaty (CTBT).
"It remains in our view that the most practical way to achieve a legally binding commitment on nuclear explosive testing would be for both states to sign and ratify the CTBT," State department's deputy spokesperson Mark Toner said on Tuesday.
Toner made this remak while responding to a question on Pakistan's recent proposal to India for a bilateral agreement for not conducting a nuclear testing of atomic weapons.
Toner, however, added that he would leave it for India to take a call on this proposal.
"We welcome this high-level dialogue between India and Pakistan, encourage both countries to engage in the dialogue and exercise restraint aimed at improving strategic stability. I think this proposal is something we would leave to India's consideration," Toner said.
On August 12, Pakistan had said that it was ready for an agreement with India on a bilateral moratorium on nuclear non-testing.
"Once again, in the larger interest of peace and stability in the region, as also in the global context, Pakistan has indicated the possibility that the two countries may consider a bilateral arrangement, which is reflective of its policy of promoting restraint and responsibility in South Asia and its consistent support for the objectives of the CTBT," Pakistan's Foreign Office spokesperson Nafees Zakaria said.
"The bilateral non-testing arrangement, if mutually agreed, could become binding immediately without waiting for the entry into force of the CTBT at the international level," he added.