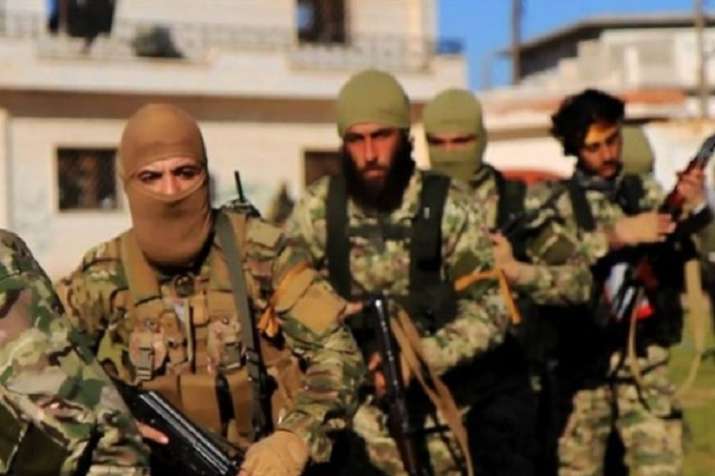 The United States was on Saturday accused of training terrorists near the Russian base in Syria. In its accusations, the Russian Defence Ministry also alleged that the US instructed them to launch militant attacks. The ministry in a statement said two terrorists were killed by the Syrian government troops, while another two were caught near the historic city of Palmyra early on Saturday.
The captured said they belong to "the Lions of the East Army" numbering about 500 people near the US-led international coalition's al-Tanf military base.
They were trained by the US instructors, said one of the captives, adding they received weapons and ammunition from the US base.
The militants were to conduct serial attacks in the area of Palmyra along with enabling the passage of nearly 300 terrorists to hold the city captive within a week, the ministry said.
The Rukban refugee camp near the US base is home to tens of thousands of displaced people from Raqqa and Deir al-Zour. The US troops however, do nothing to prevent them from being hostages, said the ministry.
Nearly 45,000 to 50,000 internally displaced people, with some 80 percent believed to be women and children, live under difficult conditions in Rukban camp between Jordan and Syria, the UN deputy spokesman had said early in August.
The people are reportedly in need of water, hygiene, health, education aid and civil documentation, he had said.