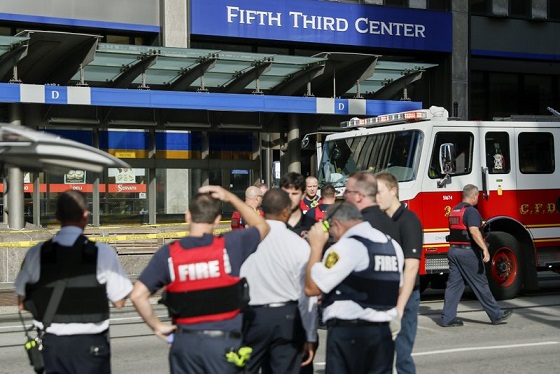 At least four people, including a gunman, were killed in a shooting incident at the Fifth Third Center in Cincinnati's Fountain Square, Cincinnati police said today.
The shooter opened fire Thursday morning at the loading dock of the Fifth Third Bank building, police Chief Eliot Isaac said today.
He said the gunman then entered the bank's lobby where he exchanged gunfire with police. It's unclear if the gunman shot himself or was shot by officers. One of the victims also died at the scene.
Cincinnati Mayor John Cranley said the gunman was "actively shooting innocent victims" and that it was a "horrific" scene.
He noted the building on the city's Fountain Square houses popular ice cream, sandwich and pastry shops.
He says it "could have been much, much worse" if not for the immediate police response to end the threat.
(With AP inputs)