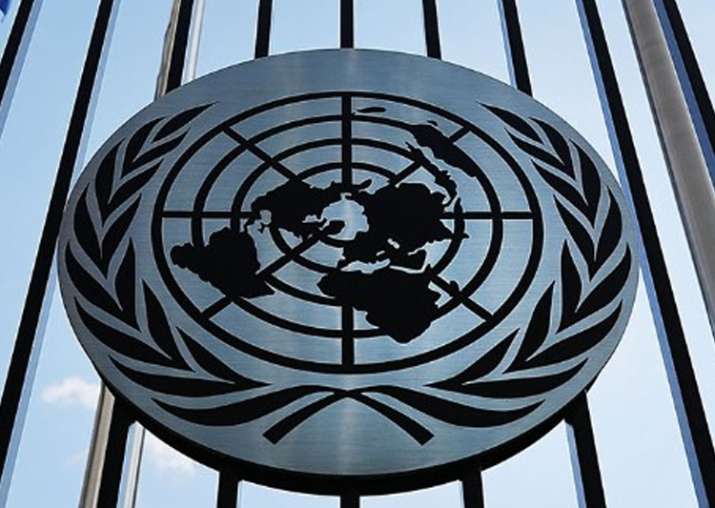 UN Secretary-General Antonio Guterres' spokesperson sidestepped a question from a Pakistani journalist on rights groups within India demanding the government to stop alleged human rights violations in Kashmir. The Pakistani journalist at a regular press briefing asked Guterres's spokesman Stephane Dujarric about the Secretary-General's response to civil rights group within India asking the Indian government to stop the rights abuses. 
The journalist also asked the spokesperson whether the UN chief had spoken to Prime Minister Narendra Modi on the issue. "We're aware of the situation. I have nothing more to say than what the Secretary-General himself said during the press conference," Dujarric replied to the journalist yesterday. 
In his first press conference at the UN headquarters since assuming charge in January, Guterres, responding to a question whether he is engaged in bringing about dialogue between India and Pakistan to resolve the Kashmir dispute, had said, "why do you think I met three times the Prime Minister of Pakistan and two times the Prime Minister of India." 
"For someone accused of doing nothing, it is quite a number of meetings," he had said, referring to the criticism that he has been shying away and was reluctant to act to defuse tension between India and Pakistan over the Kashmir issue. 
Modi and Guterres met in June on the sidelines of the St Petersburg International Economic Forum. There, Modi had stressed on multilateralism to address global challenges such as terrorism. 
Sharif and the UN chief met in January on the sidelines of the World Economic Forum at Davos and again this month in Astana during the Shanghai Cooperation Organisation summit.