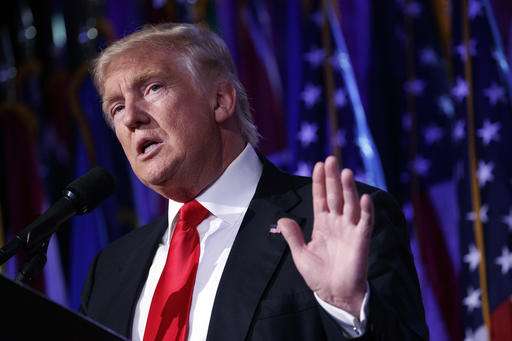 The victory of Republican candidate Donald Trump seems to have outraged a large number of Americans to an extent that they are openly giving calls to "assassinate" the President-elect on micro-blogging website Twitter.
According to some media reports, US authorities have started probing these threats. 
Some posts on Twitter called for both Trump and Vice President-elect Mike Pence to be assassinated, and there's even an #AssassinateTrump hashtag, New York Post reported.
A user wrote that the "only" remaining question after the historic and polarizing election is who will "assassinate" Trump. 
please god don't assassinate trump bc he's too stupid to get anything done. pence however knows politics n will ruin everyone's lives

— meev™ (@sheribaee) November 12, 2016
Last weekend, Trump was rushed off a stage in Nevada where Secret Service agents took action after an unidentified individual shouted "gun" in front of the stage.
Meanwhile, thousands of people all across the US continued to march down streets and interstates opposing Trump's victory in the presidential election.
More demonstrations were expected through the weekend, according to the authorities.
Trump tweeted twice about the protests. On Thursday, he said, "Just had a very open and successful presidential election. Now professional protesters, incited by the media, are protesting. Very unfair!"
Just had a very open and successful presidential election. Now professional protesters, incited by the media, are protesting. Very unfair!

— Donald J. Trump (@realDonaldTrump) November 11, 2016
On Friday, he said: "Love the fact that the small groups of protesters last (Thursday) night have passion for our great country. We will all come together and be proud!"
Love the fact that the small groups of protesters last night have passion for our great country. We will all come together and be proud!

— Donald J. Trump (@realDonaldTrump) November 11, 2016
(With IANS inputs)