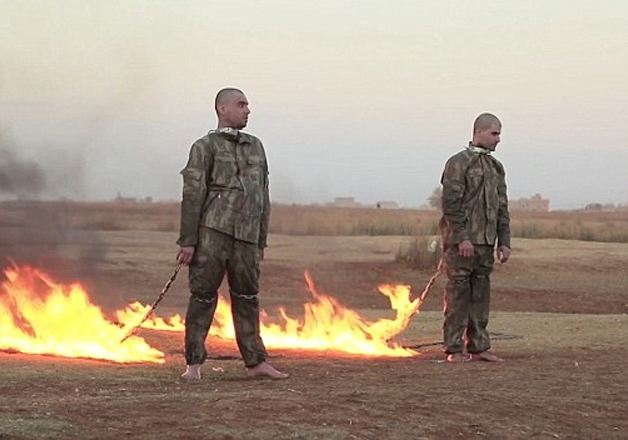 After the Islamic State group released a video that purportedly showed two Turkish soldiers being burned alive, the country moved quickly to restrict access to social media websites, a monitoring organisation said.
The video that was released late Thursday showed the killing of two soldiers captured while fighting the militants in or around the northern Syrian town of al-Bab last month.
Turkish officials have not commented on the video. Turkey Blocks, an internet monitoring website, said it had detected the "throttling of Twitter and YouTube," affecting many users in Turkey.
Turkey frequently restricts access to social media websites to prevent the spread of graphic images and other material authorities say would harm public order or security.
The 19-minute long video starts with footage of terrorists fighting on the ground. 
By the end of it, two men are walked like dogs by two ISIS militants from a cage in the middle of the desert. A third terrorist stands guard.
The two men are made to stand with their backs to a long fuse attached to their necks with a chain, which one of the ISIS militants ignites.