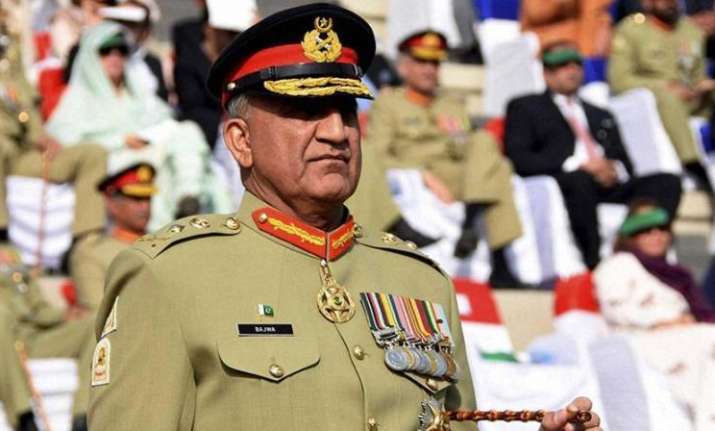 A top-ranking American general has told Pakistan Army Chief General Qamar Javed Bajwa that the recent turbulence in relations between the two countries is a "temporary phase".
According to a report in The Nation, the Pak Amy Chief received two telephone calls from US Central Command (Centcom) Gen Joseph L Votel and another from an unnamed US senator over the week to discuss Pak-US security cooperation, as revealed by Inter-Services Public Relations (ISPR).
Gen Votel reportedly assured General Bajwa that Washington "is not contemplating any unilateral action" inside the country, the ISPR statement said.
Gen Votel further said that the "on-going turbulence " around a tweet by Donald Trump suspending aid to the country was "a temporary phase".
General Bajwa, according to the report, told General Votel that the "entire Pakistani nation felt betrayed" over the US statements though he assured him that Pakistan would continue to support peace efforts in the region despite being made a "scapegoat".