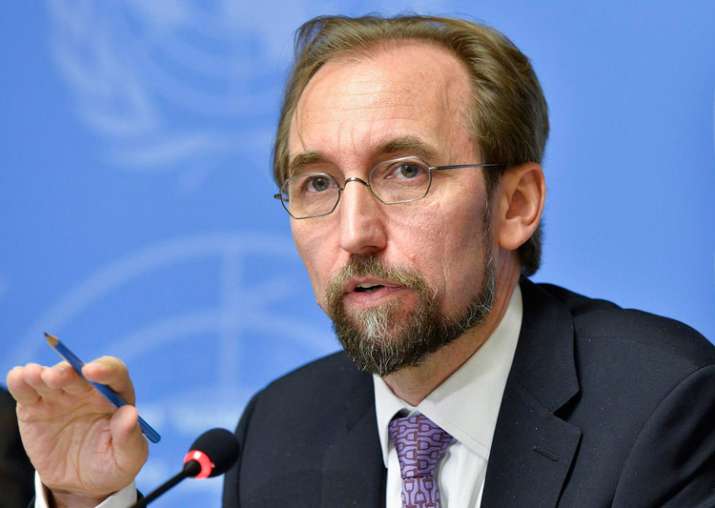 United Nations High Commissioner for Human Rights, Zeid Ra'ad al-Hussein has alleged that US President Donald Trump's 'repeated attacks' on media could trigger violence against scribes. In his first public comments on the issue, al-Hussein today said that Trump will be held responsible for such behaviour. 
Al-Hussein also decried racist and anti-Semitic cries by far-right groups in Charlottesville, Virginia, calling the events on its streets 'an abomination' and 'a nightmare'. He said he didn't initially respond because there was already a cacophony of noise in the United States.
A Jordanian prince, al-Hussein said that Trump's repeated criticism of US news outlets such as the New York Times, the Washington Post and CNN was 'an incitement for others to attack journalists'.
"To call these news organisations 'fake' does tremendous damage and to refer to individual journalists in this way, I have to ask the question, is this not an incitement for others to attack journalists? And let's assume a journalist is harmed from one of these organisations, does the President not bear responsibility for this, for having fanned this?" Zeid told reporters in Geneva.
"I believe it could amount to incitement," he added.
"The demonization of the press is poisonous because it has consequences elsewhere," he opined.
He further said that he viewed the US Presidency as the driver of 'the bus of humanity', accusing Trump of 'reckless driving'.
The UN leader also blasted Trump's decision to pardon former Arizona sheriff Joe Arpaio, who was convicted of criminal contempt last month for illegally profiling Hispanic immigrants.