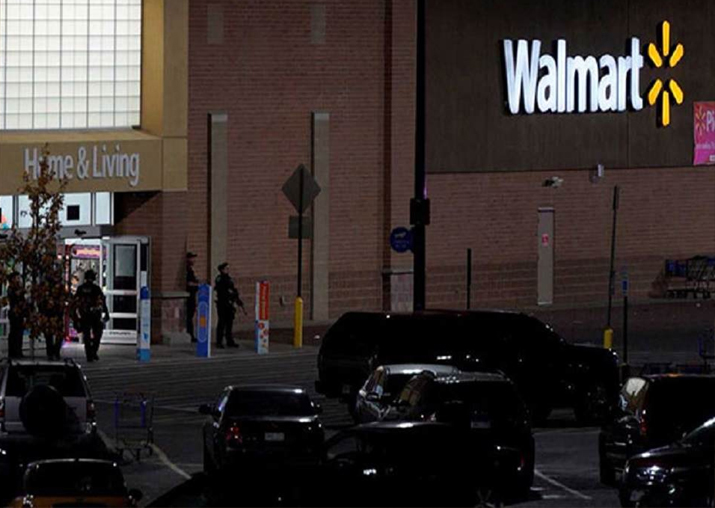 A gunman today walked into a Walmart store in Colorado and opened indiscriminate fire, killing three persons including a woman before fleeing in a car, police said. 
Police used surveillance video to identify the suspect as 47-year-old Scott Ostrem. He was arrested about 14 hours after fleeing the store. 
The incident, which took place inside the supermarket store in the US state of Colorado's Denver suburb, sent policemen into a tizzy as it happened hours after an-ISIS inspired Uzbek national killed eight people in New York. 
Television footage showed officers taking him into custody about 8 kilometers away from the Walmart after pulling over his car. 
The shooting appears random and there are no indications that it was an act of terror, Thornton police spokesman Victor Avila said. 
The two men died inside the store while the woman died later at a nearby hospital. 
Hundreds of emergency responders ringed the Thornton Town Centre shopping complex for hours after the shooting was reported around 5 AM (IST). The Walmart is part of the centre. 
"Multiple parties" were down, Thornton police said in a tweet. 
An hour later, the Thornton Police Department tweeted, "At this time this is not an active shooter". 
Aaron Stephens, 44, was in the self-checkout line at the Walmart when he heard a single shot followed by two more bursts of gunfire before people started running for the exits. 
"The employees started screaming. Customers were screaming. They were running like crazy, and I ran out too because I didn't want to get killed," he said. 
US President Donald Trump has called for an immediate implementation of tougher "extreme vetting" procedures after the New York terror incident near the World Trade Centre. 
Eight people were killed and 11 others injured as the truck driven by Uzbek national Sayfullo Saipov carved a path of destruction through several blocks of Lower Manhattan. 
Saipov, before being shot at by the police, crashed thetruck into a school bus and left the vehicle brandishing imitation firearms. It was the worst terror attack on the city since 9/11.