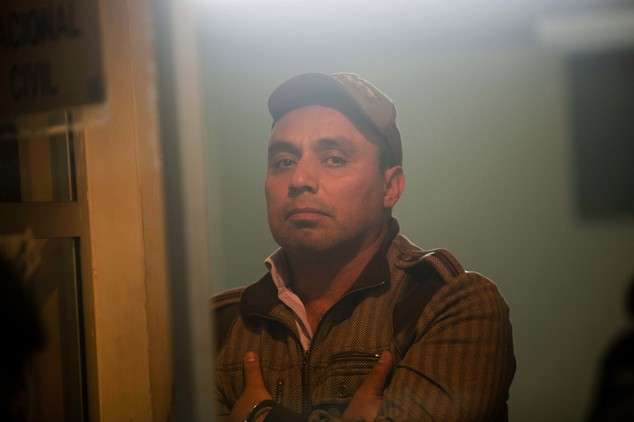 Guatemala city: Thirteen inmates, including an ex-soldier imprisoned for killing a Roman Catholic bishop almost two decades ago, were killed in a prison riot in Guatemala on Monday.
Byron Lima, a former army officer, was convicted of the murder of Bishop Juan Jose Gerardi, who was an outspoken critic of military abuses during the country's 36-year civil war. Lima's death was confirmed by firefighter Julio Sanchez, but no other details were released.
Interior Minister Francisco Rivas said four of the dead had been decapitated.
The clash took place on Monday inside Pavon prison, just outside the capital, after authorities tossed a grenade at the inmate's "security detail."
He said the riot involved a fight between Lima's inmate group and a rival gang headed by Marvin Montiel, who was sentenced to 820 years in prison for the murder of 15 Nicaraguans and a Dutch tourist in 2008.
Rivas said the riot began when someone threw a hand grenade at Lima and the inmates protecting him and then attacked them with guns.
An Argentine woman who regularly visited Lima in prison was among the dead, Rivas said
Lima was an army captain in 2001 when he was sentenced to 30 years for the killing. The term was later reduced to 20 years. Three other men were also convicted in the case, including Lima's father.
Gerardi was bludgeoned to death with a concrete block at his seminary on April 26, 1998, two days after he presented a report blaming the military for most of the 200,000 deaths in the 1960-1996 conflict.
Lima had been considered the most powerful inmate in Guatemala's prison system. He was facing additional charges for his activities behind bars.
Prosecutors alleged he built a multimillion-dollar illicit prison empire based on threats and corruption. They said Lima took money from other inmates in return for favors such as prohibited cellphones and appliances as well as special food and conjugal visits.
In 2014, a judge charged Lima with leading a criminal network that effectively controlled prison life, including arranging inmate transfers, conjugal visits and access to phones.
(AP inputs)