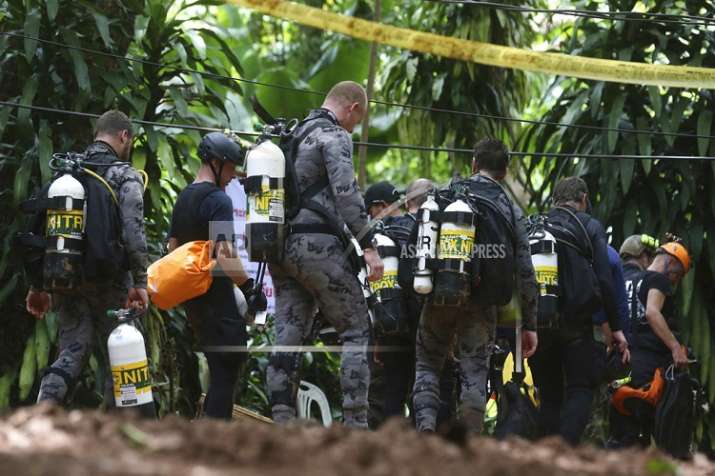 A former Thai navy SEAL working as part of the effort to rescue a soccer team trapped in a cave died on Friday from lack of oxygen, authorities said.
SEAL commander Arpakorn Yookongkaew told a news conference on Friday morning that the rescuer was working in a volunteer capacity and died during an overnight mission in which he was placing oxygen canisters. He said while underwater, the rescuer passed out and efforts to resuscitate him failed.
"Despite this, we will continue until we accomplish our mission," Arpakorn said.
Thai authorities are racing to pump out water from a flooded cave where 12 boys and their soccer coach have been trapped since June 23, before more rains are forecast to hit the northern region.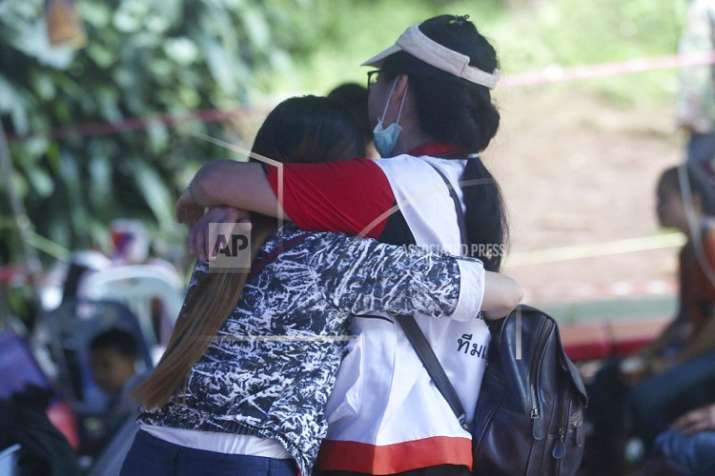 Rescuers race to drain water inside Thai cave before rains
With more rain coming, Thai rescuers are racing to pump out water from a flooded cave before they can extract 12 boys and their soccer coach with minimum risk, officials said.
A firefighter who has been working on draining the water said parts of a passage leading to the chamber where the group was found Monday was still flooded to its ceiling, making diving the only way out.
"What we worry most is the weather," Chiang Rai provincial Gov. Narongsak Osatanakorn told reporters. "We can't risk having the flood back into the cave."
The boys, aged 11-16, and their 25-year-old coach went exploring in the Tham Luang Nang Non cave in the northern province after a soccer game June 23. Monsoon flooding cut off their escape and prevented rescuers from finding them for 10 days. The boys, although skinny, have been described as in good health. Authorities have said the soccer players are being looked after by Thai navy SEALs, including medics, staying with them inside the cave.