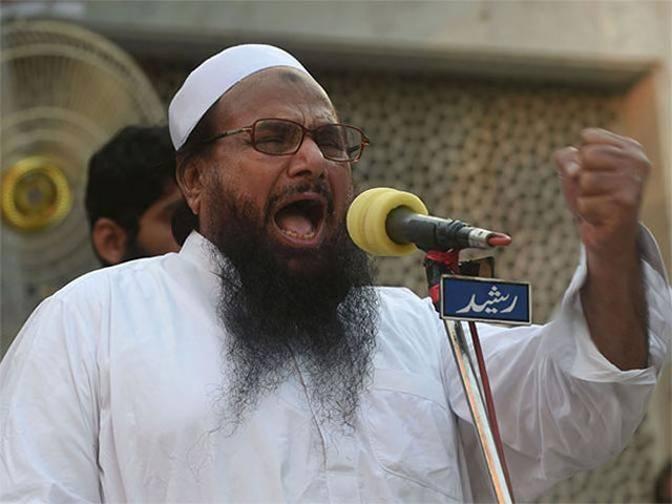 UN-designated terrorist Hafiz Muhammad Saeed's banned outfit Jamaat-ud-Dawa (JuD) today officially launched a political party in Pakistan. Saifullah Khalid, a religious scholar and longtime official of the Saeed's JuD, is president of the newly-formed Milli Muslim League party. He told reporters in Islamabad today that his party will work to make Pakistan "a real Islamic and welfare state" and that it's ready to cooperate with like-minded parties.
"We have decided to make a new political party, so that Pakistan is to made a real Islamic and welfare state," Khalid said.
The party will soon announce new faces and contenders for the 2018 general elections, he said.
The move assumes significance as it comes after the disqualification of Nawaz Sharif and subsequent swearing-in of Shahid Khaqan Abbasi as the new Prime Minister of Pakistan.
According to political observers, Hafiz Saeed is trying to take advantage of the void created in Pakistan's politics after the dismissal of Nawaz Sharif and allegation of sexual harassment against PTI chief and cricketer-turned-politician Imran Khan. 
Saeed, the founder of Lashkar-e-Taiba, runs various organisations as front for the banned terror outfit that was behind behind the carnage in Mumbai on November 26, 2008. 
The US has offered a $10 million rewards information leading to the arrest and conviction of Hafiz Saeed. He has been under house arrest since January 31 this year. His house arrest was extended for three more months in April which was going to expire on July 27. However, the Punjab government on Jul 31 once again extended his house arrest by two more months.
(With agencies)