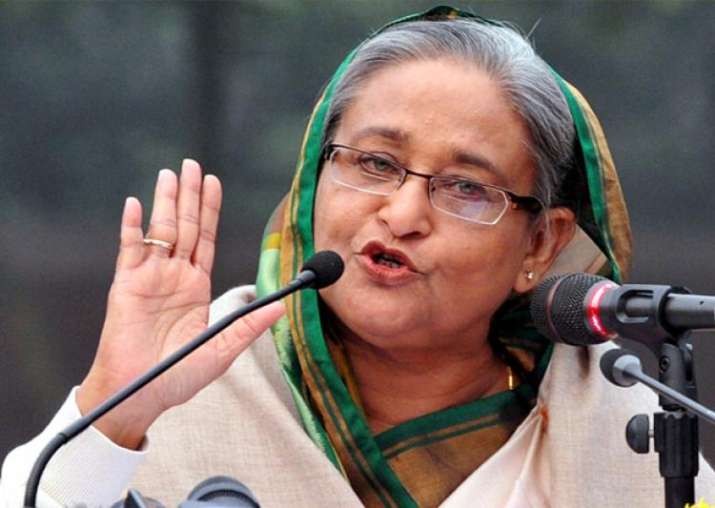 India and Bangladesh are all set to sign at least 25 pacts during Prime Minister Sheikh Hasina's upcoming visit to New Delhi but it is unlikely that the much awaited Testa pact will be among them. 
It is believed that the Narendra Modi-led government does not want to go ahead with Teesta agreement without taking on board  West Bengal Chief Minister Mamata Banerjee who continues to oppose the pact. 
Deepening cooperation in the defence sector will be the major focus area during Hasina's four-day trip, with India set to announce a line of credit of USD 500 million for supply of military hardware to Bangladesh. 
Both countries are also likely to expand cooperation in the areas of trade, investment, transport and energy.  On the Teesta pact, India is not optimistic about a breakthrough as West Bengal Chief Minister Mamata Banerjee has been firm in opposing it. 
It is learnt that the central government will not go ahead with the agreement without taking Banerjee on board. The Teesta deal was set to be inked during the then Prime Minister Manmohan Singh's visit to Bangladesh in September 2011, but was postponed at the last minute due to objections by Banerjee. 
Teesta water is crucial for Bangladesh, especially in the leanest period from December to March, when the water flow often temporarily comes down to less than 1,000 cusecs from 5,000 cusecs. 

The pact is unlikely to be signed during Hasina's visit, people in the know said.
(With PTI inputs)