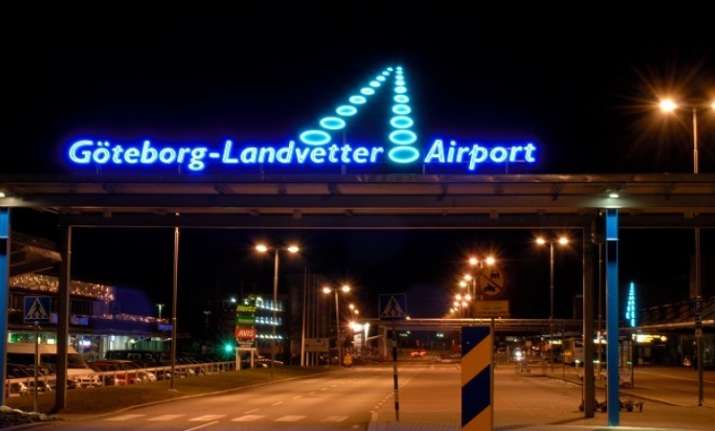 Gothenburg (Sweden): A bomb threat and unverified reports of a 'controlled explosion' at the Landvetter airport, Sweden's second largest, has sent the security apparatus in a tizzy.
The domestic hall of the airport has now been cleared by the police and the operations are currently underway. Two suspicious plastic bags have been discovered from the airport, authorities said.
The airport, located outside Gothenburg, received a bomb threat on Thursday morning. As a result, police were placed in high visibility areas, police spokesperson Peter Adlersson told Swedish newspaper Expressen.   
Expressen also reported that the Landvetter airport today received threats in the morning that were deemed serious.
"We have found a suspicious object at Landvetter and received a direct threat to our airport...right now it's a police operation and all other information is through the police," said Swedavia press officer Charlotte Periasamy.
Unverified reports on social media stated that an explosion had occurred at the airport.
However, Forex Live said the reported blast could be a controlled explosion of the two suspicious bags, conducted by authorities.