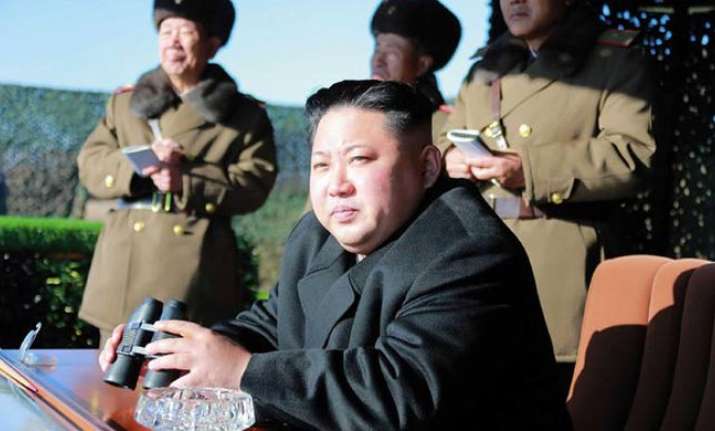 North Korea has warned Australia that it has committed a "suicidal act" by committing its troops to help the US in any conflict over Pyongyang's nuclear programme and by joining military exercises with US and South Korean forces.
Australian Prime Minister Malcolm Turnbull earlier this month vowed that his country's military would fight alongside the US if the latter was attacked by North Korea. He said last week that Australia and the US were joined at the hip on defence matters.
Citing an unnamed official from the North Korean Foreign Ministry, KCNA said Turnbull's show of support for Washington, coupled with Australia's participation in the military drills, had left the country open to unspecified "counter-measures of justice" by North Korea.
"This is a suicidal act of inviting disaster, as it is an illustration of political immaturity, unaware of the seriousness of the current situation," KCNA was cited as saying by the Guardian.
In response to the warning from North Korea, Turnbull hit back on Monday, saying: "North Korea has shown it has no regard for the welfare of its own population, no regard for the security and good relations with its neighbours and no regard for international law."
Turnbull said Australia called on all countries to "redouble their efforts, including through implementation of agreed UN security council resolutions, to bring North Korea to its senses and end its reckless and dangerous threats to the peace of our region and the world".
This is the first time that Pyongyang singled out the Australian government for criticism.
The North Korean Foreign Ministry official accused Turnbull of abandoning his opposition to Donald Trump's confrontational stance towards Pyongyang, and reminded him that Australia had paid a high price for its involvement in previous US wars, according to KCNA.
"Australia followed the US to the Korean war, the Vietnamese war and the 'war on terrorism', but heavy loss of lives and assets were all that it got in return," it said.
"The Australian government had better devote time and energy to maintaining peace of its own country, instead of forgetting the lessons learned in the past and joining the US in the moves for nuclear war."
Meanwhile, the South Korean and US militaries on Monday began their first major annual military exercise amid threats from Pyongyang. The Ulchi Freedom Guardian exercise will conclude on August 31 and involves tens of thousands of South Korean soldiers. 
The US has reduced the number of its participating service members to 17,500 from 25,000, according to the Pentagon.