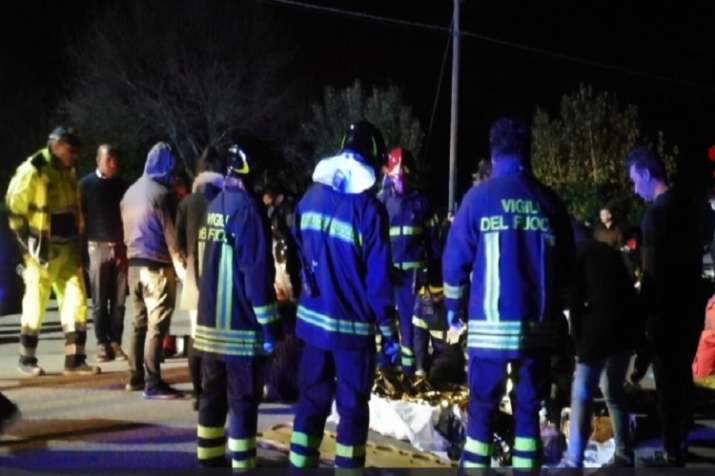 Six people have died and dozens have been injured in a stampede at a nightclub at a coastal town in central Italy.
Italian fire officials and the ANSA news agency said concertgoers at a nightclub in the town of Corinaldo, on the Adriatic Sea, panicked and ran for the exits after someone sprayed a noxious substance.
A teenage survivor told ANSA that when he tried to flee, he discovered that at least one of the emergency exits was locked.
"The cause may have been the dispersal of a stinging substance, the young people fled and trampled over each over. Sadly, six people died and dozens are injured," the fire service said in a statement on Twitter.