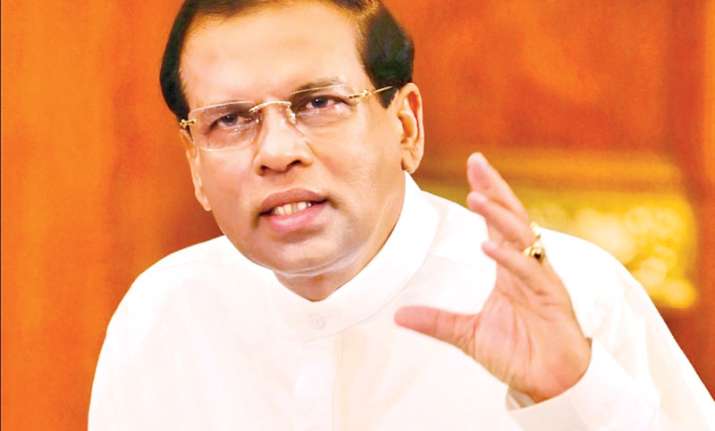 Sri Lankan President Maithripala Sirisena has reportedly slammed the opposition parties who have called for a black flag protest during Prime Minister Narendra Modi's visit here to take part in the celebrations marking the UN 'Vesak Day'.
"Are they Buddhists?" President Sirisena was reported as saying by Colombo Gazette. 
Opposition Parliamentarian Wimal Weerawansa, speaking at the joint opposition May Day rally at Galle Face, said that Modi was to discuss a deal on Trincomalee port which he says must be opposed.
"They are trying to sell Sri Lanka to India," he said.
He also called on joint opposition supporters to take to the streets and push for an early election.
Modi is to visit Sri Lanka to participate in the May 12-14 Vesak Day celebrations. He is slated to be the chief guest at the opening ceremony in Colombo. The visit will mark his second visit to the island country.
It is the first time the UN Vesak Day is being held in Sri Lanka. A large number of local and foreign delegates are expected to participate. 
Vesak Day, also known as Wesak or Buddha Day, is a traditional holiday celebrated annually on the full moon of the ancient lunar month of Vesakha. It is celebrated by Buddhists and usually falls in May or early June. 
This year's theme is 'Buddhist teachings for social justice and sustainable world peace.
(With IANS inputs)