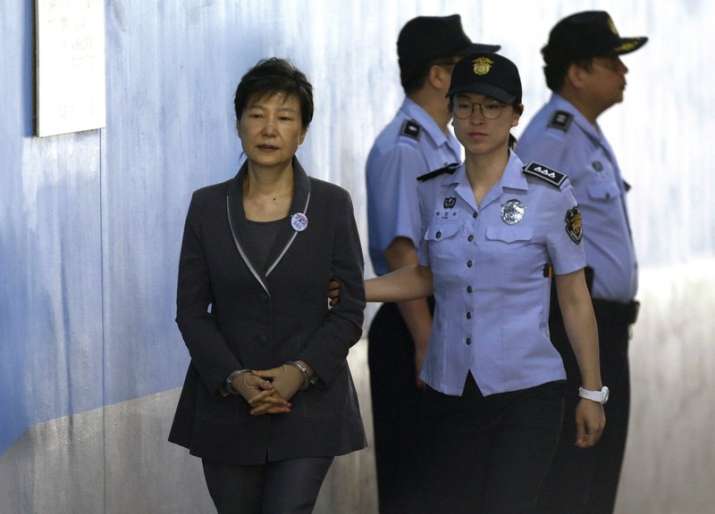 South Korean Prosecutors on Tuesday demanded a 30-year jail term for ousted President Park Geun-hye in a massive corruption scandal that toppled her from office early last year.
Park, 66, was indicted in April 2017, on 18 counts of corruption, including bribery, abuse of power and leaking state secrets, reports Yonhap News Agency.
She stands accused of colluding with her longtime friend and confidante, Choi Soon-sil, to extort 59.2 billion won ($55 million) from big conglomerates, including Samsung, Lotte and SK, in exchange for business favours.
She is suspected of letting Choi meddle in state affairs even though she held no official authority or post in the government. 
Park has pleaded not guilty.
The disgraced former leader did not show up during the trial at the Seoul Central District Court. 
She has refused to attend the hearing after the court extended her detention in October, raising questions over the fairness of the judiciary.
Park was removed from office in March on a Constitutional Court ruling. She has been under presentencing detention since she was arrested later that month. 
Choi was sentenced to 20 years in prison two weeks ago and has appealed the ruling.