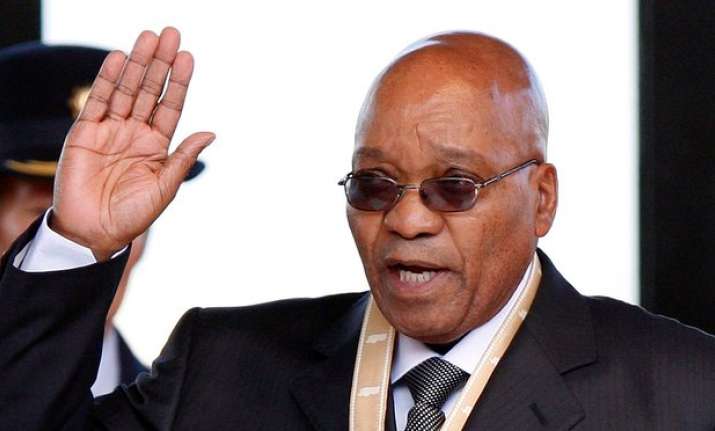 In a major blow to International Criminal Court, South Africa today announced that it is withdrawing from the institution set up to try the world's worst crimes.
South Africa announced this decision following a dispute when Sudanese President Omar al-Bashir visited the country last year for an African Union summit despite facing an ICC arrest warrant over alleged war crimes.
This development makes South Africa the first country to leave the court.
Under the Rome Statute, South Africa as a party to the ICC has an obligation to arrest anyone sought by the tribunal.
The charges against Al-Bashir stem from the bloodshed in Sudan's western Darfur region which began in 2003 when rebels took up arms against the government in Khartoum, accusing it of discrimination and neglect. The United Nations says 300,000 people have died in the conflict and 2.7 million have fled their homes.
In June 2015, Al-Bashir went to South Africa to attend an African Union summit but the government didn't arrest him. A provincial court ordered him to remain in the country while judges deliberated on whether he should be arrested on the ICC warrants, but Al-Bashir left for Sudan before the court ruled that he should indeed be arrested. The Supreme Court of Appeal later described the government's failure to arrest al-Bashir as "disgraceful conduct." 
The government said in a statement in late June 2015 that it would consider withdrawing from the International Criminal Court as a "last resort" following the dispute over Al-Bashir.
It cited "contradictions" in the statute and said South Africa would have found it difficult to arrest Al-Bashir because of treaty obligations to the African Union.
The African Union has asked the International Criminal Court to stop proceedings against sitting presidents and has said it will not compel any member states to arrest a leader on behalf of the ICC.
South Africa's decision to quit the court follows Tuesday's announcement that Burundi's President Pierre Nkurunziza signed legislation to make his country the first to withdraw from the ICC, which had said it would investigate recent political violence there.
No country has ever withdrawn from the ICC, which was established to prosecute cases of genocide, war crimes and crimes against humanity.
(With PTI inputs)