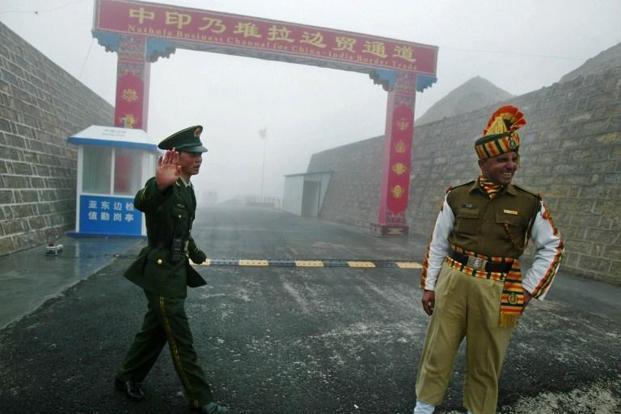 Amid the ongoing month-long military standoff at Doklam, China has told the foreign diplomats in Beijing that troops of the People's Liberation Army (PLA) have been waiting patiently at the plateau, but will not wait for an indefinite period, says a report in The Indian Express. 
Some of the diplomats have conveyed the message to their Indian counterparts in Beijing and Bhutanese counterparts in New Delhi.

 

China and India have been engaged in a standoff in the Dokalam area in the Sikkim sector, where Indian troops stopped road construction by Chinese soldiers on June 16. China has been demanding immediate pull-out of the Indian troops from the disputed Dokalam plateau. The Doklam area, known as Donglang in China, is under Beijing's control by claimed by Bhutan. 
The report cited sources saying that Chinese officials, at a closed-door briefing last month, conveyed their version of events to diplomats stationed in Beijing. The same was conveyed to some of the G-20 countries by the Chinese government separately. 
"Our colleagues in Beijing attended the briefing and were given the impression that the Chinese side will not be waiting for an indefinite period. This is quite worrying, and we have conveyed it to our Indian colleagues in Beijing and Bhutanese colleagues in Delhi," a diplomat from one of the P-5 (permanent members of the UN Security Council) nations was quoted by The Indian Express as saying. 
Beijing has told the diplomatic community that the dispute is between China and Bhutan, and the Indian troops have "jumped in". "They have told our colleagues in Beijing that the Indian side has trespassed into Chinese territory and changed the status quo," said the diplomat. 
This statement from China's side is exactly opposite to what India has maintained. On June 30, New Delhi had said that it is "deeply concerned" at the recent Chinese actions and has conveyed to the Chinese government that such construction will represent a "significant change of status quo with serious security implications for India". 
Furthermore, China has told the diplomatic community in Beijing that they have strong evidence to prove that Doklam belongs to China. It claimed that Doklam has always been the "traditional pasture for Chinese border inhabitants" and that their archives still retain "some receipts of the grass tax paid by Bhutanese herdsmen".
On the other hand, India has maintained that the two nations had reached an agreement in 2012 that the trijunction boundary points between India, China and a third country will be finalised in consultation with the country concerned.