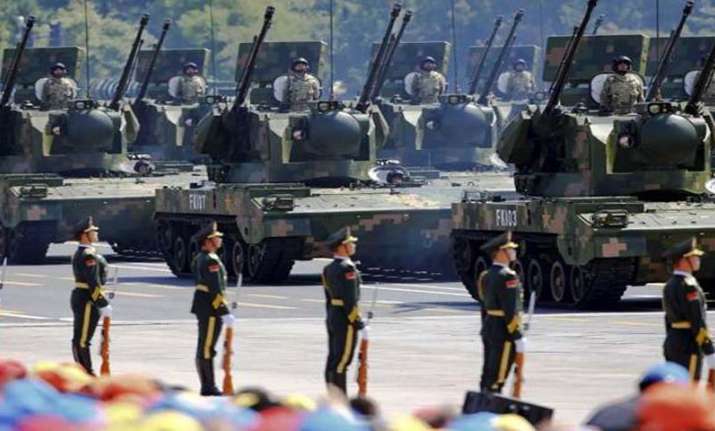 In yet another threat to New Delhi over the month-long military standoff in Doklam, Chinese defence ministry spokesperson Wu Qian said that India should not "harbour any unrealistic illusions" about China's abilities to defend its territory. 
Qian revealed that the People's Liberation Army (PLA) had undertaken an "emergency response" measure in response to the incident and would "further step up deployments" in the area, adding that it would "safeguard China's sovereignty whatever the cost".
At a special briefing ahead of the PLA's 90th anniversary which falls on August 1, Qian in a message to India said, "Shaking a mountain is easy but shaking the People's Liberation Army is hard".
"The history of the PLA over the past 90 years has proven our resolve to safeguard sovereignty and territorial integrity, and are capability and resolve are indomitable," he added. 
He reiterated that withdrawal of Indian troops from the region as a precondition to hold talks between the neighbouring countries. 
"We strongly urge the Indian side to withdraw its troops back from the border line of the two countries. This is the basis for settling the issue," said Qian
"We strongly urge India to take practical steps to correct its mistake, cease provocations, and meet China halfway in jointly safeguarding the border region's peace and tranquillity," he added.
On the other hand, India's External Affairs Minister Sushma Swaraj, last week, said that if China unilaterally changes status-quo of the tri-junction point between China, India and Bhutan, then it will pose as a challenge to India's security. 
Even as China has kept up its strong rhetoric on the matter and has insisted on withdrawal of Indian troops, National Security Advisor Ajit Doval will be in Beijing this week for a BRICS NSA's meet that will take place on July 28. 
Chinese and Indian soldiers have been locked in a face-off in Doklam area in the southernmost part of Tibet, in an area also claimed by Bhutan, for over a month after Indian troops stopped the Chinese army from building a road in the disputed area. Both Doval and Yang are also the Special Representatives for India-China boundary talks. The two sides have held 19 rounds of boundary talks to resolve their differences.