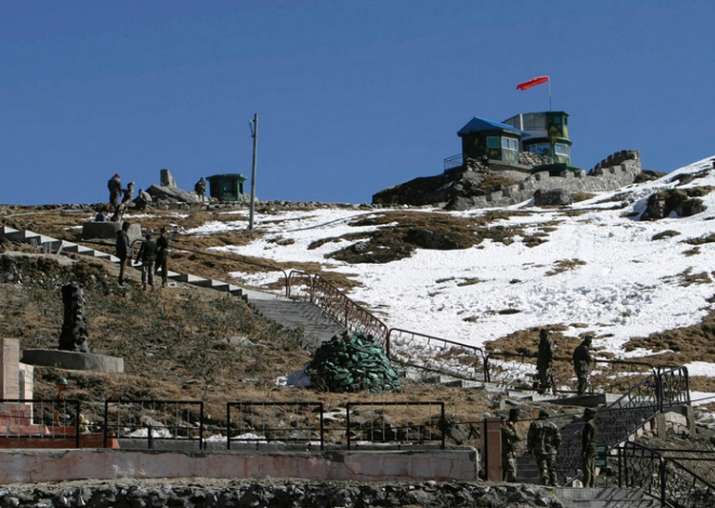 After a foiled intrusion attempt by Chinese troops in Ladakh, Indian security forces are now expecting more "shallow intrusions" or "needling probes" from Beijing's People's Liberation Army (PLA) in vulnerable spots along the LAC, a Times of India report said today, citing sources in the Indian defence establishment. 
Interestingly, this assessment comes a day after a reported Brigadier-level meet between India and China was held in Chushil village of Leh district on Wednesday where the two sides agreed to calm down the 'temperature' and suggested that they don't any such incident to happen again. 
The meeting between the two sides reported on Wednesday came after Indian border guards on Tuesday foiled an attempt by Chinese soldiers to enter Indian territory in Ladakh, resulting in stone pelting that caused minor injuries to people on both sides.
The PLA is unlikely to try anything near the already restive Bhutan tri-junction because Indian troops are militarily much-better placed there and can easily threaten China's narrow Chumbi Valley in the region. 
"But the PLA could try something in eastern Ladakh, as was seen on Tuesday, or eastern Arunachal Pradesh or Lipulekh Pass and Barahoti in the central sector (Himachal-Uttarakhand)," the report quoted a source as saying. 
However, India's security apparatus is still certain that China will not risk a war despite its major build-up of troops, artillery, air defence, armoured and other units in the souther part of the Tibet Military District that falls under the Western Theatre Command (WTC) of the PLA, after the Dokla standoff erupted on the eastern front in mid-June. 
Stepping up "needling" and carrying out "shallow intrusions" are likely to be among Beijing's plan to step-up pressure on India to unilaterally withdraw troops from the faceoff site in the Doklam region before winter sets in November-December. 
"India is ready for mutual troop withdrawal to defuse the stand-off. But China is not. So, our troops are prepared for the long haul," said the source.