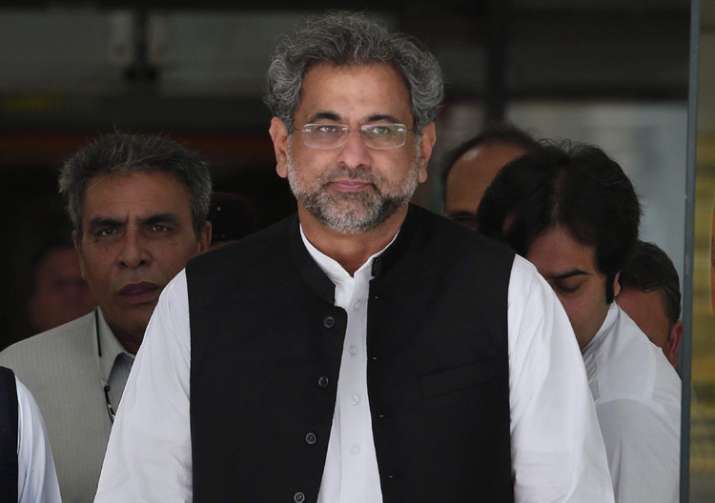 Pakistan's Parliament on Tuesday elected PML-N leader Shahid Khaqan Abbasi as the interim Prime Minister of the country following disqualification of Nawaz Sharif by the Supreme Court. Abbasi bagged 221 votes during the voting in the National Assembly, the lower house of parliament, to elect a short-term successor of Sharif, Dawn News reported. Besides Abbasi, Naveed Qamar, Sheikh Rashid Ahmed and Sahibzada Tariqullah were other three valid candidates competing for the office of the prime minister.
Abbasi will run the government as interim prime minister until Nawaz's brother Shehbaz is elected as member of parliament to succeed him as his eventual successor. The PML-N had agreed upon Abbasi, the former petroleum minister, as its candidate for interim PM after Nawaz's ouster.
Under Pakistan's Constitution, the prime minister has to be elected by a majority of the 342-member lower house of parliament, which comes to 172 votes. The PML-N and its coalition partners command a 209-seat majority in the assembly.
The election of new PM was necessitated after the Supreme Court on Friday disqualified 67-year-old Prime Minister Nawaz Sharif for dishonesty, forcing him to resign. The court ruled that corruption cases be filed against Sharif and his children over the Panama Papers scandal.