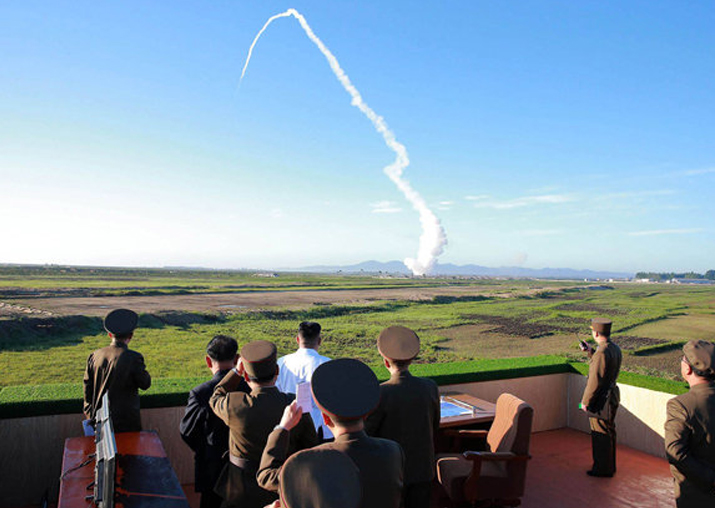 The National Intelligence Service (NIS) of South Korea on Thursday warned that Pyongyang might carry out new missile tests soon, after Seoul detected movements in North's military installations.
NIS representatives told a parliamentary committee that they had seen an active movement of vehicles around a missile research facility in Pyongyang which could suggest a possible missile launch for the first time since September 15, Efe news reported.
The warnings came just before US President Donald Trump begins a tour of Asia including visits to Japan, South Korea and China, centred on the North Korean crisis among other issues.
Repeated weapon tests by North Korea, including a nuclear test on September 3, as well as strong war rhetoric from the Trump administration had escalated tensions to unprecedented levels since the Korean War in the 1950s.
The NIS representatives said the North may carry out more nuclear tests and could push for developing miniature nuclear warheads, Yonhap reported.
The NIS also said that tunnel 3 at the Punggye-ri nuclear test site was ready for a nuclear test at any moment although the facility could have suffered considerable damage after the powerful test on September 3.
Meanwhile, NATO Secretary General Jens Stoltenberg, who is currently in South Korea on a two-day visit, on Thursday urged for a peaceful solution to the North Korean crisis.
However, he insisted that NATO was ready for any scenario and had the capability to deter attacks.