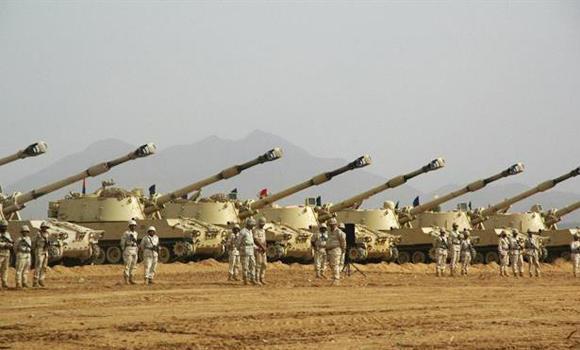 Riyadh: The Islamic Kingdom of Saudi Arabia has proposed a "NATO-like" military alliance of Islamic countries to combat terrorism.
The proposed alliance would not be against any particular country but would combat terrorism and threats like ISIS, Pakistani news channel Dunya News reported.
The Kindgdom has also asked nuclear armed Muslim ally to lead the initiative and to chalk out framework for the proposed allaince.
The announcement has come during the closing session of joint military exercise of 21 Muslim nations "North Thunder", also attended by Pakistani Prime Minister Nawaz Shareef and Chief of Army Staff (COAS) General Raheel Shareef who were in Saudi Arabia for a three day visit to witness the event.
Report also says, Pakistan's Chief of Army Staff General Raheel Shareef was offered the role of commander-in-chief of 34-nation military alliance, upon his retirement from current post.
The newly-assertive monarchy – which already has the highest military spending in the world – has already established a 34-nation force to fight ISIS.
All members are Sunni Muslim countries and security experts have interpreted the alliance as a counterweight to Shia Muslim Iran – which has been their sworn enemy for almost 1,400 years.
The Saudi-led military coalition waging war on Houthi rebels in Yemen killed 41 civilians in an air strike on a market in Mastaba on Tuesday.
The World Health Organisation said more than 6,200 people have been killed in the conflict since March 2015 and the UN warned of a "human catastrophe unfolding" in the country.