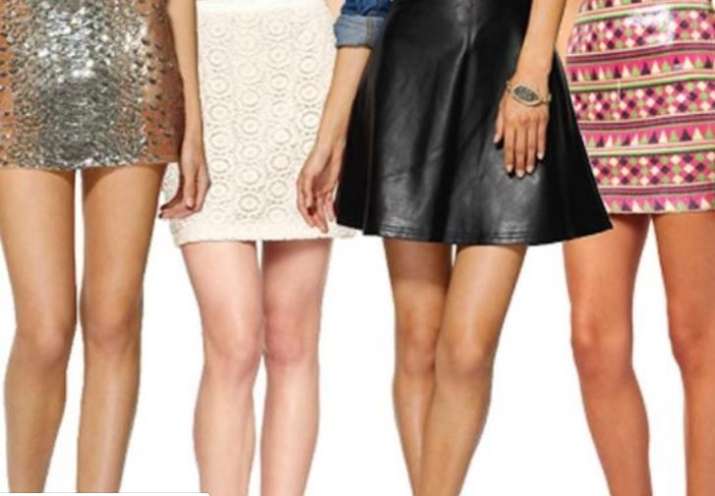 Clothing is everyone's personal choice. What we wear at home, at work and outside is nobody's business and no one has a right to dictate.
A Russian company is in the news for its bizarre announcement. Aluminium manufacturer Tatprof has announced bonus for women employees to wear short skirts and make-up at work. 
Tatprof, the company, said that a bonus of 100 roubles (about 107 Rupees) will be given to women employees who turn up at work wearing a short skirt and make-up.
"We want to brighten up our work days," Tatprof spokesperson was quoted by BBC as saying.
The announcement is part of a "femininity marathon" campaign being run by Tatprof.
The promotional poster, written in Russian, is reported to have mentioned that the skirt "should not be longer than 5 centimetres from the knees". And to claim the bonus, women should click their pictures in short skirts and send them to the company.
Twitterati is not pleased.
Many have said that offering money to wear short skirts is sexism.
Absolutely disgusting policy that exploits women at the sexist company that is Tatprof. https://t.co/jxlMN4J9lx

— Almara Abgarian (@almaraabgarian) June 1, 2019
The move is part of a "femininity marathon" campaign from Tatprof, an aluminum producer... "Our team consists of 70% of men," Anastasiya Kirillova said on air, according to Russian state-run news agency Sputnik. "This is a great way to rally a team!" // 🤬🤬🤬 https://t.co/1AXcYLPpKC

— BlueLantern 정 해 선 (@BlueLantern92) May 30, 2019
Some Twitter users have pointed at the possible misuse of photos of women in short skirts.
Wow... So #Tatprof is running a femininity contest for its employees in Russia, basically it seems so the bosses can gawk over the pictures. Disgusting abuse of power & exploiting women.

BBC News - Company criticised for paying female staff to wear skirtshttps://t.co/kbkDkULgWX

— Amie 🦊🐬 (@puddingpuff69) May 30, 2019
The choice of wearing or not wearing a short skirt is of that woman alone. Period. Nobody requires a prompting when is comes to personal choices.
Moreover, offering money to wear particular clothes at the workplace does definitely border on patriarchal ideas of men being custodians of women's freedom and 'allowing' or not, wearing a particular type of clothes.
Read | Woman confronted by other women for asking man to rape girls who wear 'short dress'