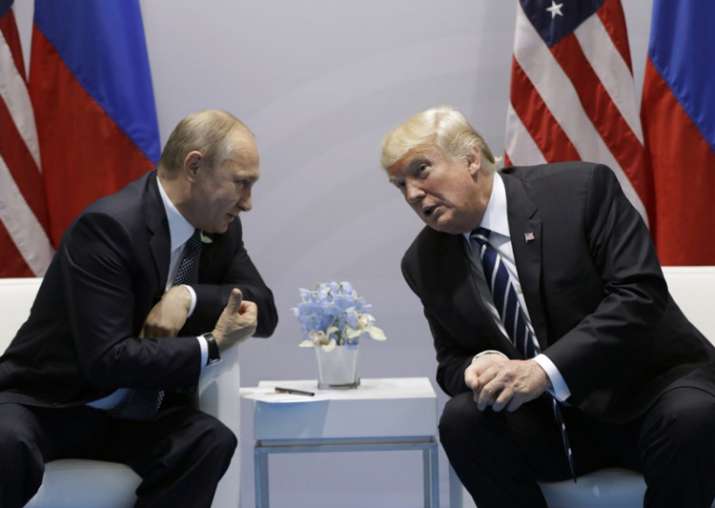 Russia today said that it agreed with US President Donald Trump's assessment that ties between the two nations were at an all-time and 'very dangerous low'. "We fully share this opinion," President Vladimir Putin's spokesperson Dmitry Peskov said.
Peskov said that the danger facing the countries "may lie in a lack of mutual collaboration and cooperation over the topics that are vitally important for both our countries and their people."
Trump had yesterday said that Washington-Moscow ties are 'at an all-time' and 'very dangerous low'. "Our relationship with Russia is at an all-time & very dangerous low. You can thank Congress, the same people that can't even give us HCare!" Trump said on Twitter, a day after he signed into law the US sanctions bill targeting Russia.
The bill restricts Trump's own ability to ease sanctions in place against Moscow. It aims to punish Russia for its alleged meddling in the 2016 US elections, its actions in Ukraine and the annexation of the Crimean peninsula in 2014.
Moscow -- which denies it interfered in the US presidential election -- had already retaliated last week when Congress passed the bill, by expelling 755 persons from the US embassy and consulates in Russia. The legislation also imposes sanctions on Iran and North Korea.