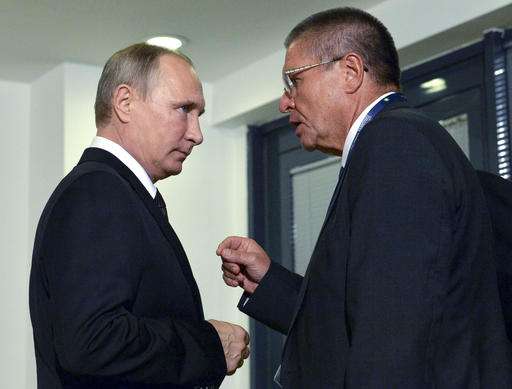 A long-serving Russian minister has been detained over an alleged $2 million (Rs 13.4 cr) bribe for a "positive" assessment, which led to oil producer Rosneft acquiring a 50 percent stake in Bashneft, investigators said Tuesday.
Economic development minister Alexei Ulyukayev was detained late Monday after he allegedly received a $2 million bribe in a sting set by the FSB, the KGB's main successor agency, the Investigative Committee said in a statement on Tuesday. The investigators said Ulyukayev took the bribe for giving the green light to state-controlled oil giant Rosneft to take part in bidding for another oil company.
Ulyukayev, who held the post since 2013 and worked in the government since 2000, is a known liberal figure who has spoken against an increasing government presence in the Russian economy. He has opposed Rosneft's bidding for Bashneft, saying it was wrong for a state-owned company to take part in the privatization drive.
President Vladimir Putin had defended the deal, saying that because Rosneft has minority foreign investors, the sale was not simply a transfer of assets from one part of the state to another.
The lucrative Bashneft was transferred to government ownership in 2014 after its owner Vladimir Yevtushenkov, was charged with money-laundering and accused of acquiring the company illegally. The charges were soon dropped. Yevtushenkov's arrest was then widely seen as Rosneft's move to take control of Bashneft which was posting an industry-leading growth in oil production.
The government put 50.1 percent of Bashneft on the market earlier this year but the tender was postponed in August over the opposition of the government's liberal ministers, including Ulyukayev, to Rosneft's potential bidding. Rosneft won the tender with a $5 billion bid when the bidding was held last month.
The 60-year old minister is expected to face a court hearing later on Tuesday where he could be formally arrested and charged.
AP