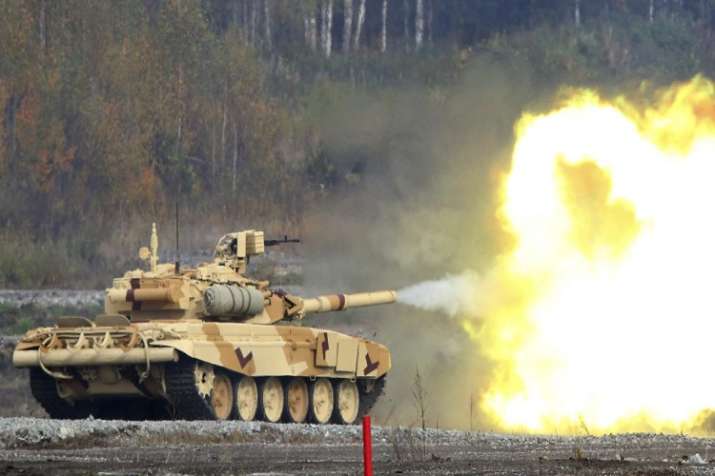 Russia on Tuesday kicked off its largest ever military drills. The week-long war games dubbed 'Vostok 2018' saw the participation of more than three hundred thousand soldiers, thirty six thousand military vehicles, 1,000 aircrafts, helicopters and drones.
The defence ministry released video footage of military vehicles, planes, helicopters and ships getting into position for the initial stage of the drills.
Tuesday and Wednesday will see planning and preparation while actual operations will start on Thursday and last five days.
The military exercises come at a time of escalating tensions between Moscow and the West over accusations of Russian interference in western affairs and conflicts in Ukraine and Syria.
The Russian army has compared the show of force to the USSR's 1981 war games, Zapad-81 that saw the participation of  more than fifteen hundred thousand  soldiers and dubbed by many the largest military exercises of the Soviet era.
The exercises will be held across nine training ranges and three seas: the Sea of Japan, the Bering Sea and the Sea of Okhotsk 
The Russian army is also rolling out all of its latest additions for the event: Iskander missiles that can carry nuclear warheads, T-80 and T-90 tanks and its recent Su-34 and Su-35  fighter planes.
At sea, the Russian fleet is deploying several frigates equipped with Kalibr missiles that have been used in Syria.
President Vladimir Putin is expected to attend the games after hosting an economic forum in Russia's far eastern city Vladivostok where his Chinese counterpart Xi Jinping is one of the prominent guests.