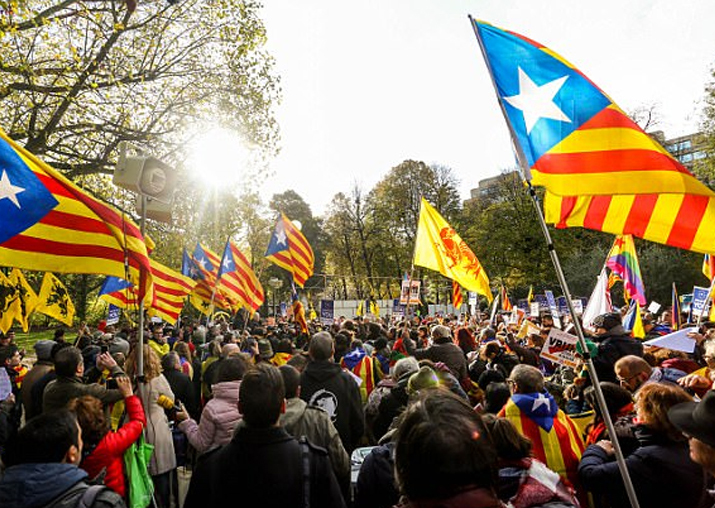 Top government officials in Russia on Wednesday said there was no proof that Moscow interfered in Catalonia's independence bid, adding that such allegations were "hysterical" and could instead be attributed to domestic issues in Spain.
The rebuttal came a day after Spain's Prime Minister Mariano Rajoy claimed that more than half of the social media bots spreading false news reports during the Catalonia independence campaign originated from Russia, Efe news reported. 
"Maybe this can be explained because the capitals of the countries from where these accusations come, whether it be Madrid or London, do not have their own internal problems resolved," said Russian Foreign Minister Sergey Lavrov, referring to Rajoy and British Premier Theresa May, who had issued a separate warning against Russia on Monday. 
He added that the hysterical sensationalism regarding alleged Russian meddling was being used by country leaders to distract electorates from their inability to resolve internal issues. 
Kremlin spokesman Dmitri Peskov also denied the accusations, insisting that there was no proof. 
"Neither the Spanish authorities, NATO, nor the media have presented a single argument that warrants giving attention to the accusations," he told journalists. 
Several Spanish officials have raised concerns about allegations that Russian social media bots stoked divisions in Spain amid high tensions in early October, when Catalan officials pushed ahead with an independence referendum that was branded illegal by the state.